Best 19 eCommerce Platforms For UK Businesses
Fill in our short form below (it only takes a minute) and
save up to 40% in fees.
Best 19 eCommerce Platforms For UK Businesses
The UK eCommerce market is by far the largest in Europe and online sales are taking a larger chunk of all retail purchases every year. So there's plenty of room for growth left in the UK market and now is a great time to get involved in the industry.
In many ways, it's never been easier to set up an online store and there are plenty of eCommerce platforms that promise to help you build a more profitable business. However, anyone who's ever started their own eCommerce brand will know that choosing one of these store builders is something of a minefield.
There are so many things to consider when choosing an eCommerce platform that the whole process can become overwhelming. So, in this guide, we're not only going to recommend the best platforms for UK businesses; we're also going to explain how to choose the right platform for you.
How to Choose The Best eCommerce Platform For Your Business
Before you start looking at eCommerce platform, it's worth taking the time to determine what you actually need from your system. If you dive right in and start comparing different providers, you're going to be overwhelmed by too many options, so your first step is to narrow down your list of choices.
To choose the right eCommerce platform for your business (without the stress), follow these simple steps:
It sounds obvious but you can't make any buying choice with confidence unless you know what you need and choosing an eCommerce platform is no different. The key thing with any business management tool – whether it's an eCommerce system, hosting, payment services or anything else – is to understand what your business needs now and what it's going to need in the future.
What you don't want to do is choose a platform that works for you now but doesn't provide the room for growth you need later on.
Be as specific as you can: the number of products you plan to sell, the monthly turnover you're targeting, the amount of traffic you need to hit these target, the volume of monthly card transactions you expect to process, etc. Hopefully, these numbers are going to increase over time and you want a platform that's going to help you grow, not get in the way.
Now you know what you need from an eCommerce platform, you need to decide how much of a budget you've got to work with. The thing is, you're never only paying for an eCommerce platform because you also need hosting, a website, payment processing, a gateway and various other products/services to build an online store.
Some of these things will be included with your eCommerce platform and others won't (depending on which provider you go with), so you'll want to set a budget for all of these expenses separately. This will give you a much better idea of how much you're getting for your money from each provider, based on the features they offer.
You'll also want to set your initial budget for launch and then your ongoing budget for monthly expenses: subscription fees, transaction fees, maintenance costs, marketing budget, etc.
Once you know your eCommerce needs and how much budget you've got to work with, you can decide which kind of platform is for you: hosted or self-hosted. It really comes down to how much budget you've got to work with, how much control you need and how quickly you want to get things up and running.
If time and money are no issue, then you'll probably want to go for the self-hosted option as this will give you the most flexibility. On the other hand, when budget and time are limited, this is where hosted options start to look a lot more appealing. Likewise, if you're simply looking to get your store set up quickly, without any complex development process, a hosted eCommerce platform is probably the choice for you.
Either way, now that you know your requirements and budget, you'll soon be able to decide whether hosted or self-hosted is the better options, once you start looking at individual platforms.
The Current State Of eCommerce Platforms
Before we go any further, we just want to reiterate that this guide is made with UK eCommerce businesses in mind. Which means all of the recommendations we're making in this article consider things like UK pricing, feature support and customer service support for online retailers here.
Some eCommerce platforms focus more on the US market and that's fine – but we're only interested in the best options for UK retailers.
We also want to make it clear that there are different types of eCommerce platforms that are suited to different types of businesses. Broadly speaking, there are two types of eCommerce systems that you need to choose between: self-hosted and hosted. We are going to focus on self-hosted to start before moving on to hosted ecommerce options. 
Self-hosted eCommerce Platforms
Fully customisable
Freedom to integrate with hosting, payment and other services of your choice
More complex setup
More expensive
With a self-hosted eCommerce platform, you basically get the code framework to build an online store and little else. This means you need to get your own hosting, payment processing and probably a handy developer to build everything for you. The big advantage is this gives you 100% flexibility and the power to customise and optimise your online store in whichever way you like.
The downside is this involves a far more complex development process and this will cost you a lot more to begin with – six times more than a hosted system, according to research from BigCommerce.
As with any decision like this, there are pros and cons to either approach and the best choice for you is going to depend on the size of your business, the volume of online sales you handle and the type of industry you're in.
So, aside from looking at the best hosted and self-hosted eCommerce platforms in this guide, we'll also be breaking down our recommendations into sections for SMEs and larger enterprise businesses.
The Best Hosted eCommerce Platforms For UK SMEs
First, we're looking at the best eCommerce platforms for SMEs in the UK and here's a quick overview of the options we'll be covering in this section: 
| | | | | | | Apps & Add-Ons; Templates & Themes |
| --- | --- | --- | --- | --- | --- | --- |
| | | | No transaction fee via Shopify Payments, otherwise 2.0%-0.5% | | | |
| | | | | | | POS, website builder, themes, add-ons |
| | | | | | | |
| | | | | | | |
| | | | | | | |
| | | | | | | Website builder, themes, add-ons |
| | | | | | | |
| | | | | | | Website builder, themes, add-ons |
| | | | | | | |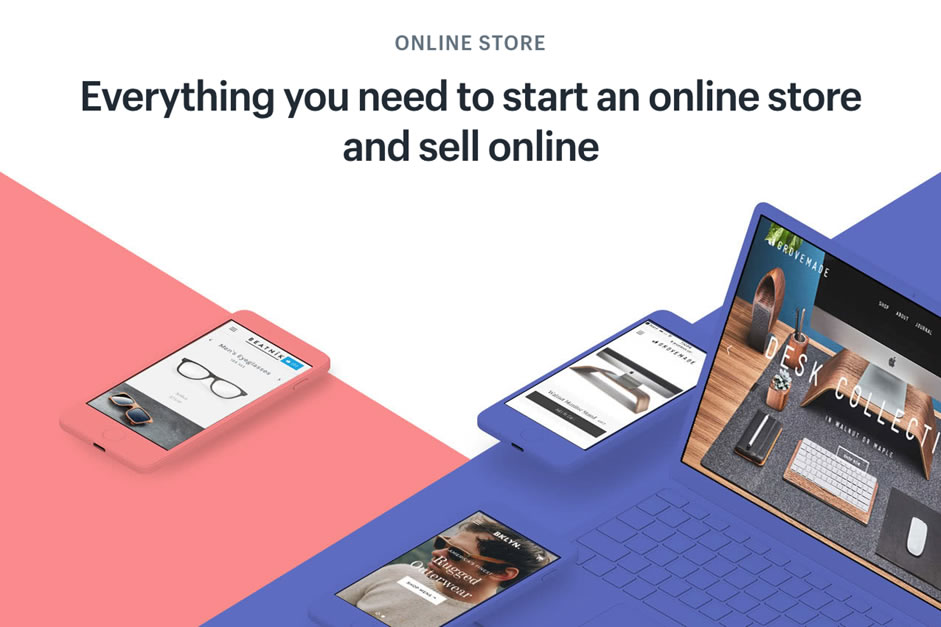 The Complete eCommerce Platform For SMEs – At A Price
Shopify was one of the first all-in-one eCommerce platforms and it still offers the most complete solution on the market today. It's the only company we're looking at to offer its own payment processing services, which means you don't need to go through another company to handle taking online payments.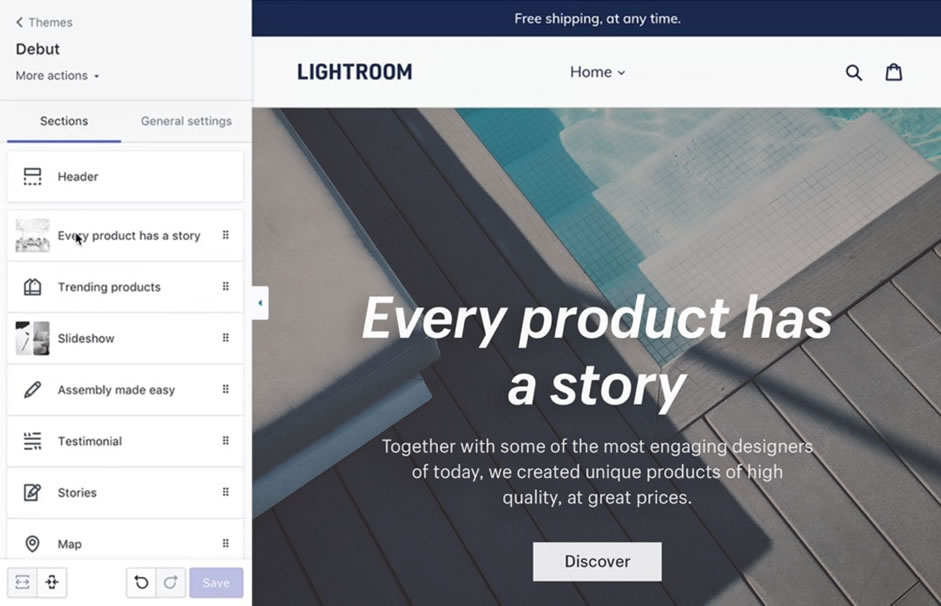 This, combined with Shopify's wonderful website builder and range of themes, makes it incredibly easy to get your online store set up and ready to sell in no time. Shopify also has you covered if you need to sell offline as well with its POS software and supporting hardware.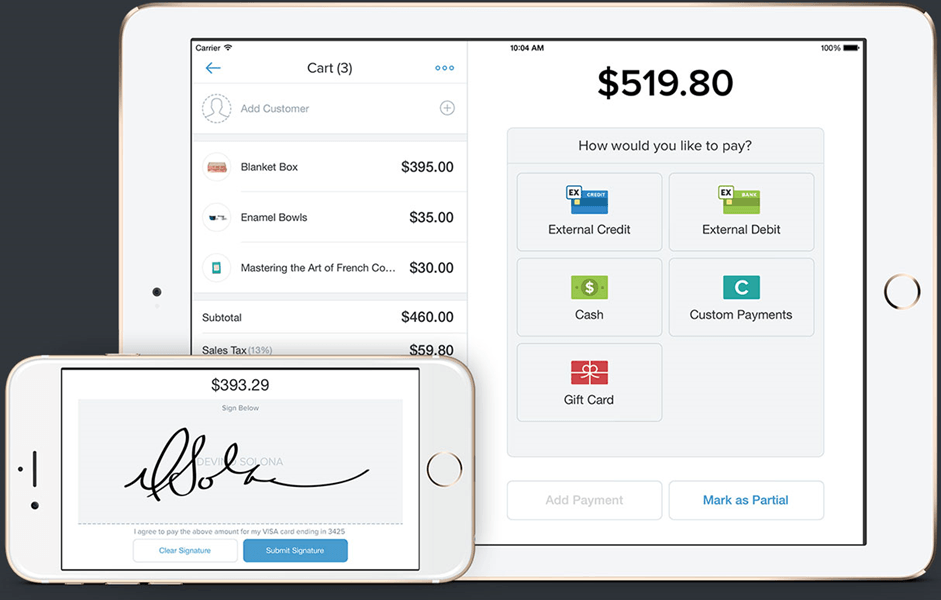 This really is the most complete eCommerce platform of the market but you have to pay for all of this convenience. Shopify isn't the cheapest option by any means and its card transaction fees aren't particularly competitive either, which is disappointing. Of course, you can go with a different company to process your payments but then Shopify slaps on an additional transaction fee, which is a shame.
The other problem with Shopify for UK businesses is its customer service system. First off, there's no UK support (you'll be put through to a team in the Philippines) and getting issues resolved can take time.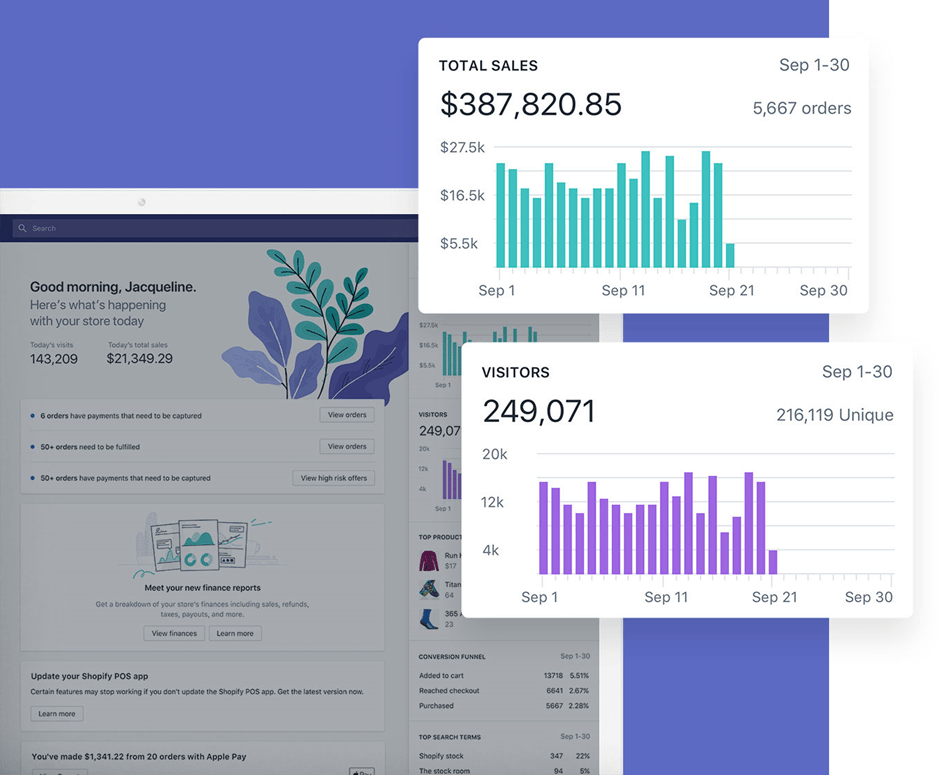 Shopify Features
Website builder: Build your online store without any coding or development skills.
Pro themes: Hundreds of themes to help you spend less time designing, more time selling.
Shopify Payments: Accept card payments through Shopify without needing a third-party provider.
Secure shopping cart: With extensive features and support for 100+ external payment gateways.
Store management: Create your inventory, manage your stock and keep track of your business.
SEO-optimised: Shopify themes are highly optimised for users and search engines.
Marketing features: Social media integration, email marketing and extensive Facebook selling features.
Reports: Intuitive dashboard with reports and analytics, including Google Analytics integration.
Mobile App: Manage your store on the go with the Shopify mobile app.
POS: Point of sale software for selling in-store (additional cost).
Verdict: Shopify offers the most complete and straightforward eCommerce platform for setting up and managing your online store, but you have to pay a premium for getting everyone from a single platform.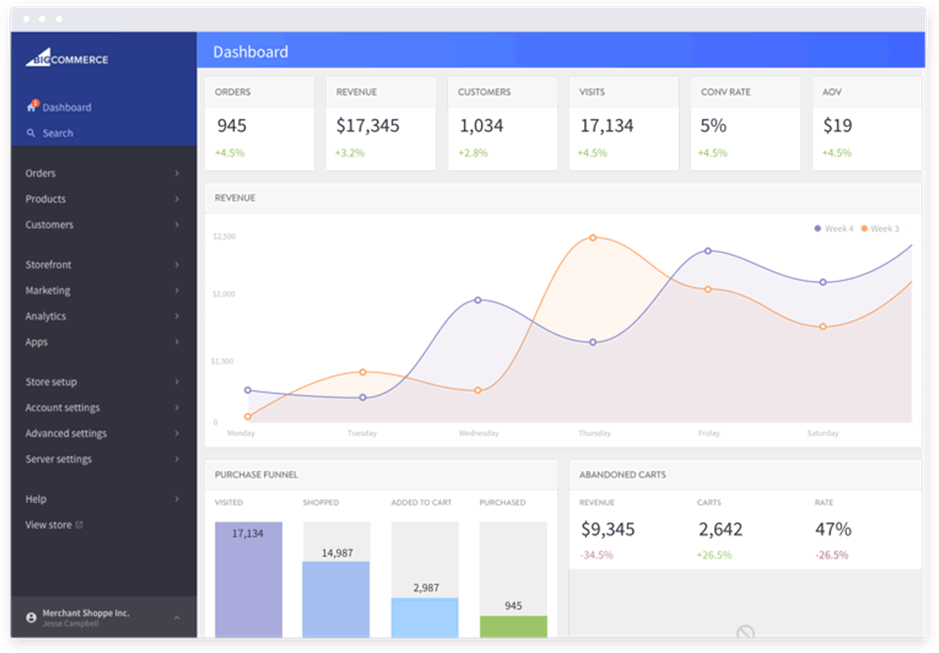 A True Shopify Alternative That Can Work Out Cheaper
BigCommerce is one of the most popular platforms for online retailers in the US but its customer base is a lot smaller here in the UK. It's an option worth looking at, though, if you like what Shopify has to offer but you don't want to use Shopify Payments. Using a third-party payment processor is where Shopify starts to get really expensive per transaction but you don't need to worry about any additional fees with BigCommerce.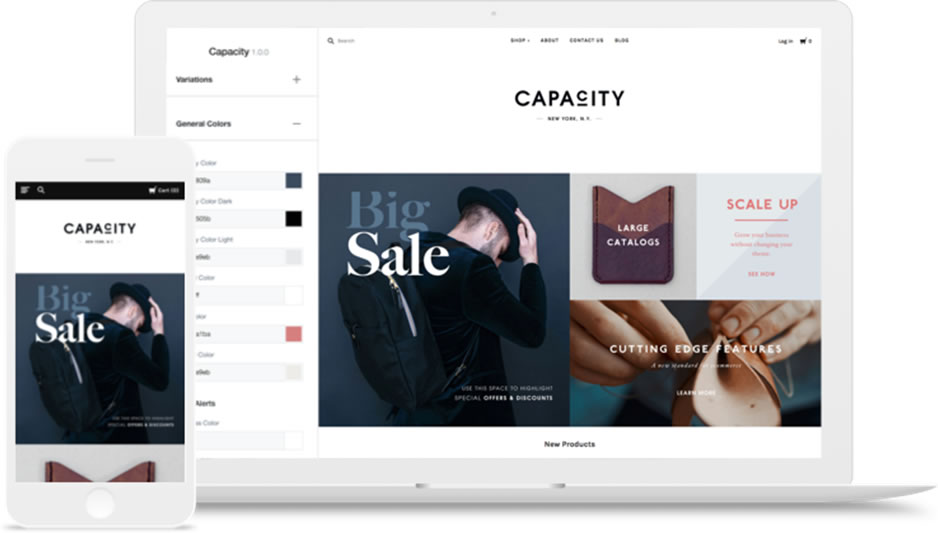 BigCommerce doesn't provide its own payment processing services and allows you to integrate with third-party payment gateways at no extra cost. BigCommerce's card payment fees are slightly higher than Shopify's but with no transaction fees, BigCommerce tends to be the cheaper option in this regard (unless you're happy with using Shopify Payments).
Elsewhere, BigCommerce is very similar to Shopify in terms of the features you get, offering pretty much everything you could need to create and run your online store. In terms of functionality, the two are almost identical but Shopify is the more intuitive platform to use overall and it also offers a wider range of free themes (paid themes are also generally cheaper). On the other hand, BigCommerce doesn't restrict as many features of Shopify does on its cheaper packages.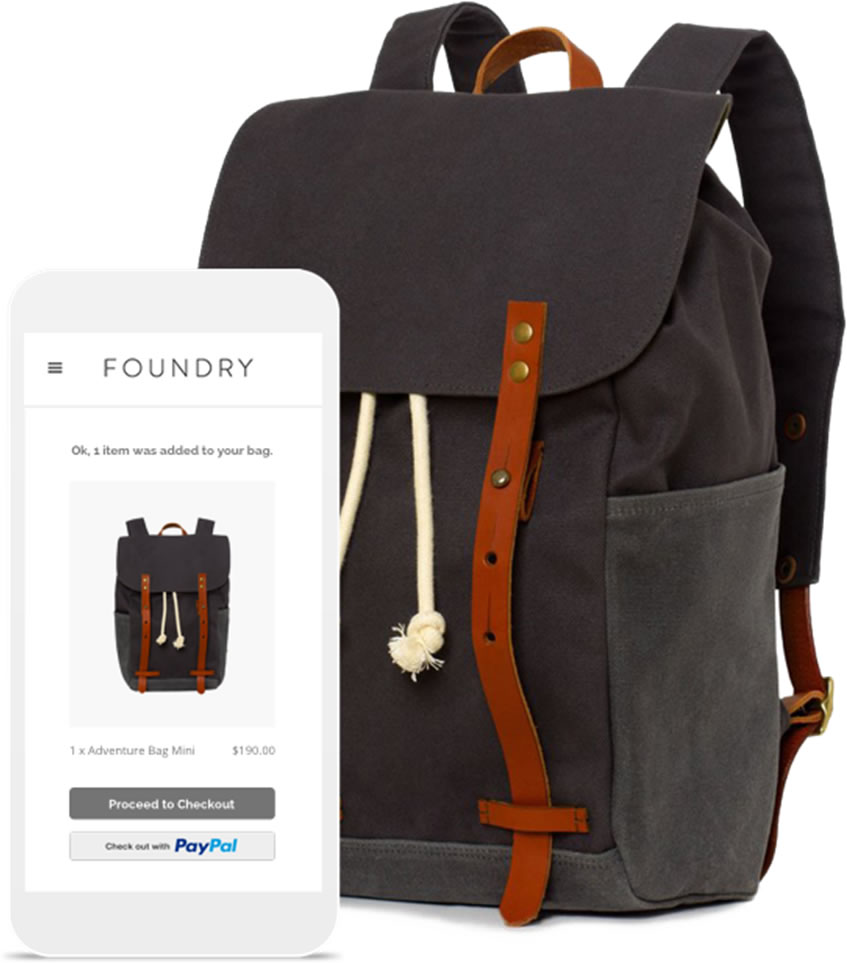 BigCommerce Features
Website builder: Build your online store without any coding or development skills.
Pro themes: Hundreds of themes that you can customise to meet your own needs.
Secure shopping cart: With extensive features and support for 100+ external payment gateways.
Store management: Create your inventory, manage your stock and keep track of your business.
SEO-optimised: All themes are optimised for performance.
Marketing features: Blog, social integration, email marketing and features to help maximise conversions.
Reports: The same extensive reports available across every version of BigCommerce.
POS: Integration with third-party POS systems.
Verdict: Very similar to Shopify but without those transaction fees for third-party payment processing. The slightly better platform for retailers with a large/complex range of stock but not quite as usable overall – although BigCommerce doesn't restrict as many features on its cheaper packages.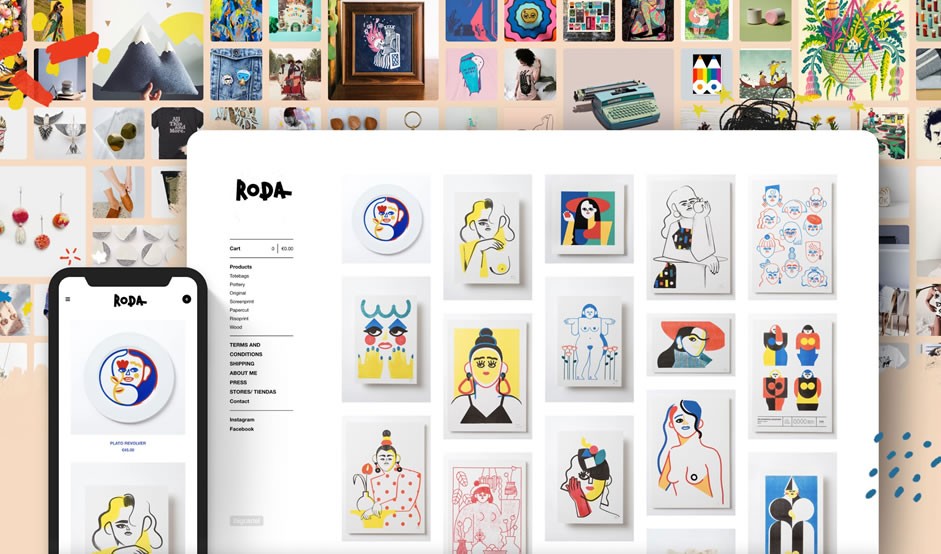 The eCommerce Solution For Arts And Crafts Brands
Big Cartel is a relative newcomer to the eCommerce industry and it's targeting a very different kind of business to the likes of Shopify and BigCommerce. Big Cartel is designed for independent retailers and small businesses – particularly in the arts and crafts range but it also works as a solid option for other micro-retailers who want a fast, simple platform to sell a small range of products.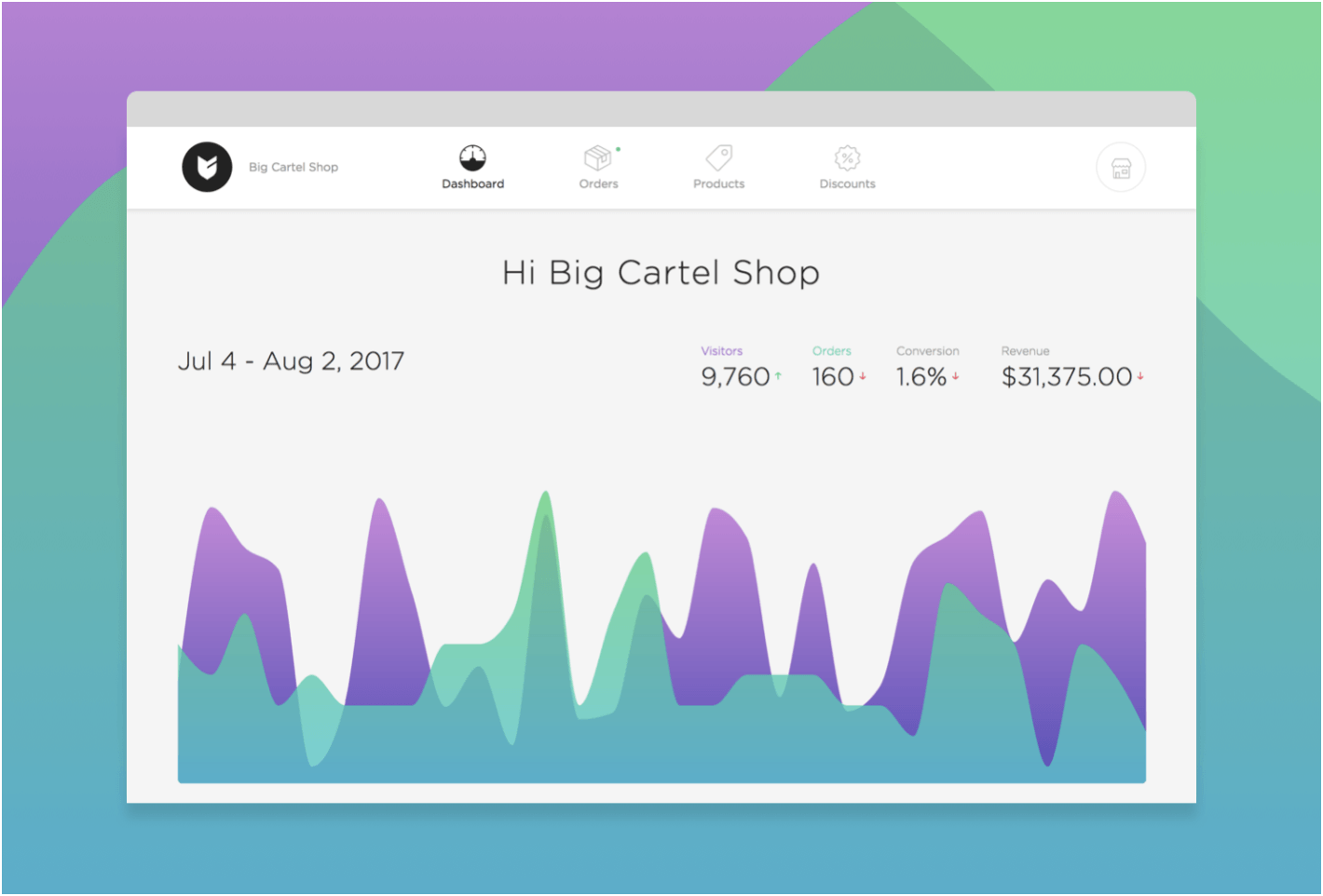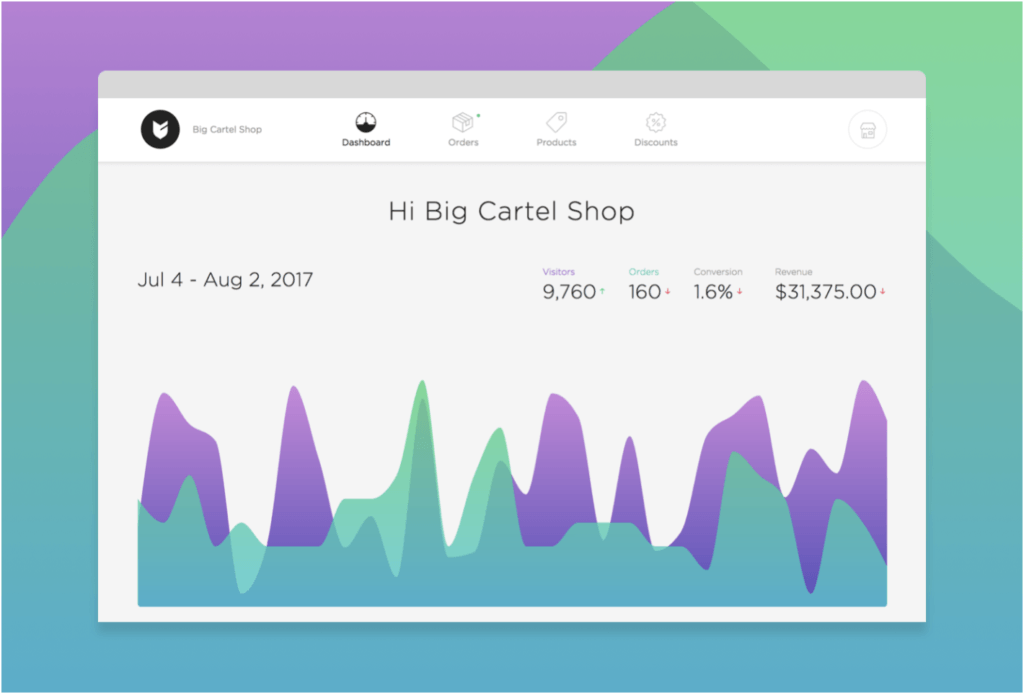 At a glance, Big Cartel appears to offer most of the same features as Shopify and BigCommerce. You get templates to quickly set your store, product management features, POS support for in-store selling and reporting. However, everything is stripped down with Big Cartel and it's the less capable platform overall. The thing is it's designed with artists and craft makers in mind and less really can be more for simpler business models.
There's also the fact Big cartel offers a free version, even if it's restricted to five products and a bigcartel.com domain.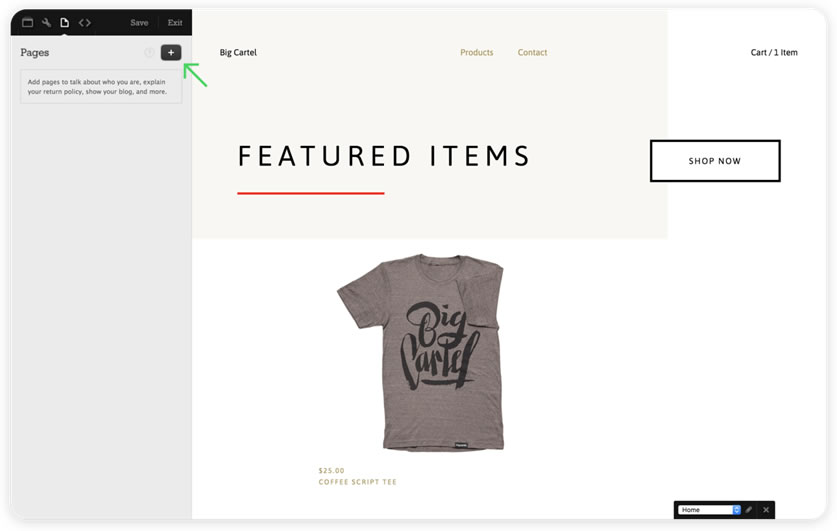 Big Cartel Features
Website builder: WYSIWYG editor to build your store without writing any code.
Product management: Create and manage your inventory.
Digital products: Big Cartel is designed with artists in mind but this also includes digital artists looking to sell their works.
Facebook integration: Promote and sell your products on Facebook.
Guest checkout: Customers don't need to create an account or log in to buy from you.
Discount codes: Create discount codes to encourage more sales.
SEO tools: Optimised templates, sitemap generator and other SEO tools.
Google Analytics: Integrated reports and analytics from Google's industry-leading platform.
Verdict: Big Cartel is a great option for small retailers as long as you plan to stay small. It's affordable, very easy to use and removes just about every barrier between you and selling your products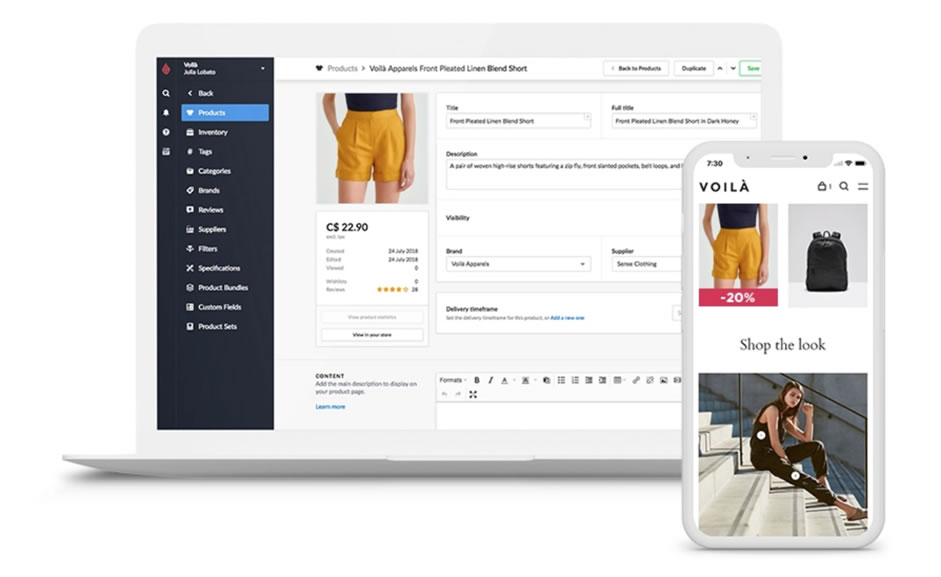 A Powerful eCommerce Platform For Larger SMEs
Lightspeed is one of the most established POS software providers for retail brands but it also offers a seriously powerful eCommerce platform as well. It's one of the more expensive options targeting SME retailers but it packs a comprehensive set of marketing features designed to help your business scale and hit bigger targets every year.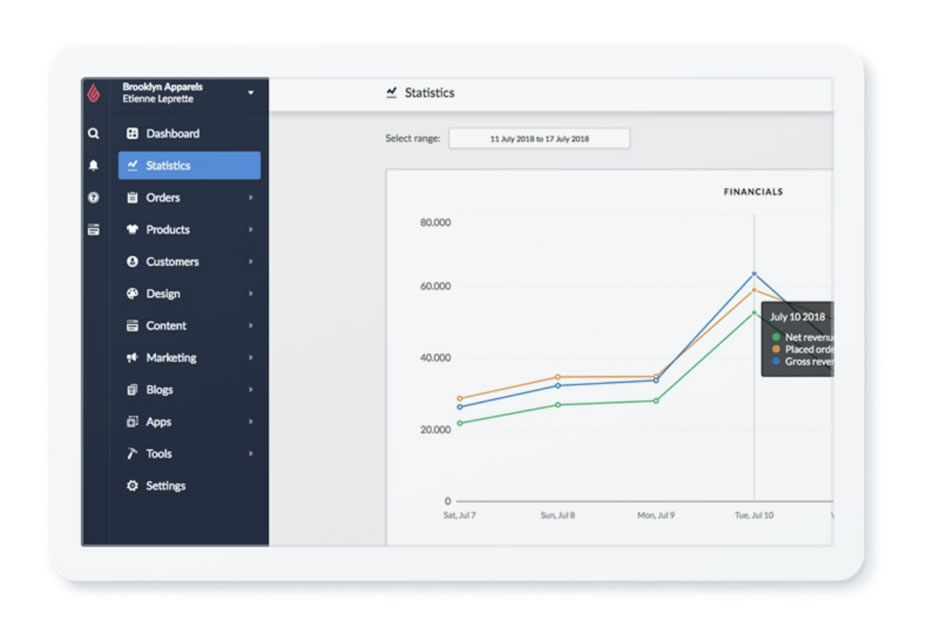 This isn't one for the smaller retailers or independent artists Big Cartel is targeting. Lightspeed is there for the medium-large retailers who are willing to pay more for an all-in-one eCommerce platform that includes high-end marketing features like A/B testing and faster loading times.
Lightspeed Features
Themes: There are ten free themes available although the rest are paid monthly.
Unlimited bandwidth: Never worry about visitors being blocked or paying a premium for extra traffic.
Fast loading times: Lightspeed themes are designed to load fast across all devices.
Product management: Extensive product management features.
Marketing features: Blog, social media marketing, Facebook selling, customer reviews, product recommendations, email marketing, A/B testing, SEO tools, discounts and promotions.
Reporting: Extensive sales and business performance reports
Verdict: Lightspeed ends up being pretty costly compared to other eCommerce platforms but you get a system designed to grow with your business and a bunch of advanced marketing features to help you scale faster.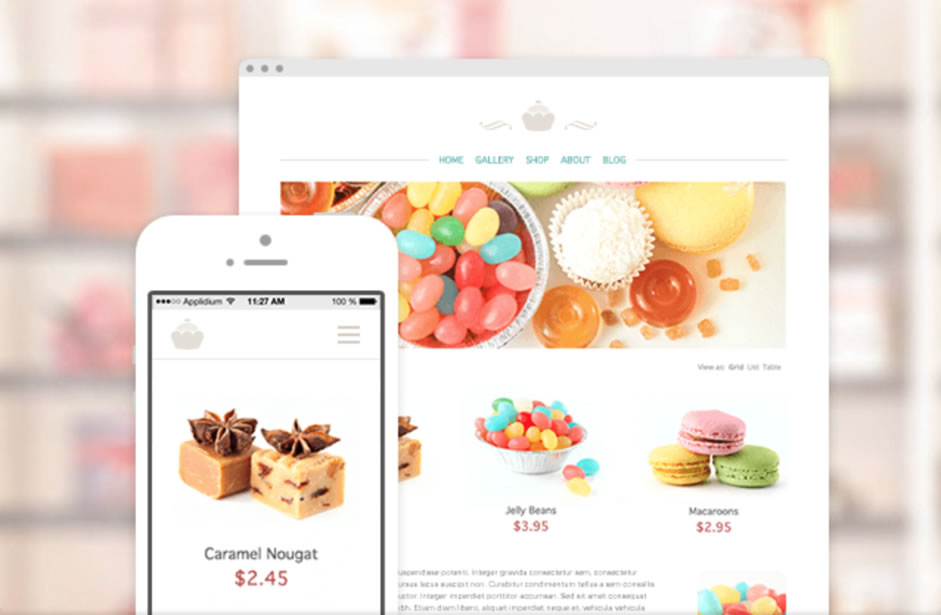 An Affordable eCommerce System That Integrates With Your Existing Website
With most hosted eCommerce platforms, you're locked into the provider's system. This is kind of the whole point, making it possible to get additional features like website builders, themes, hosting and other online retail essentials.
Ecwid is a little bit different, though. You can set up your website with Ecwid if you want (in fact, you get a free starter website), but one of the key selling points of this platform is that it can integrate with any website. This means you essentially get all of the simplicity of a hosted eCommerce platform but you don't need to start from scratch with a new website, which is great news if you're an established business looking to add online selling to your enterprise.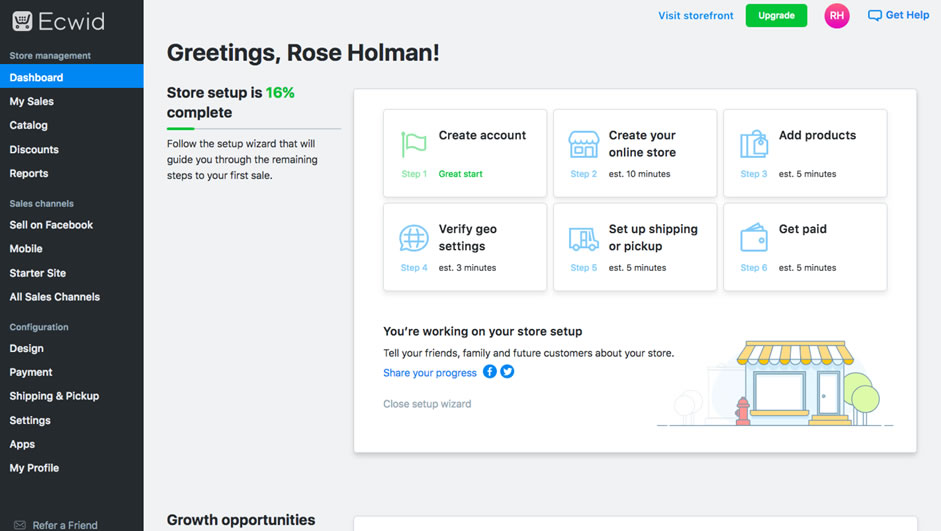 The downside is Ecwid neither offers the extensive features you'll get from options like Shopify or Lightspeed and you also don't get the flexibility of the self-hosted options we'll be looking at later. Instead, Ecwid sits somewhere in the middle of these two extremes, depending on how you integrate it with your website.
You can also sell your products across multiple websites, social media platforms and a range of marketplaces, including Amazon, eBay, Google Shopping and more. All of which, you can manage from the same dashboard of your Ecwid account.
This is a really useful role Ecwid has taken up for itself and one that most conventional providers have overlooked.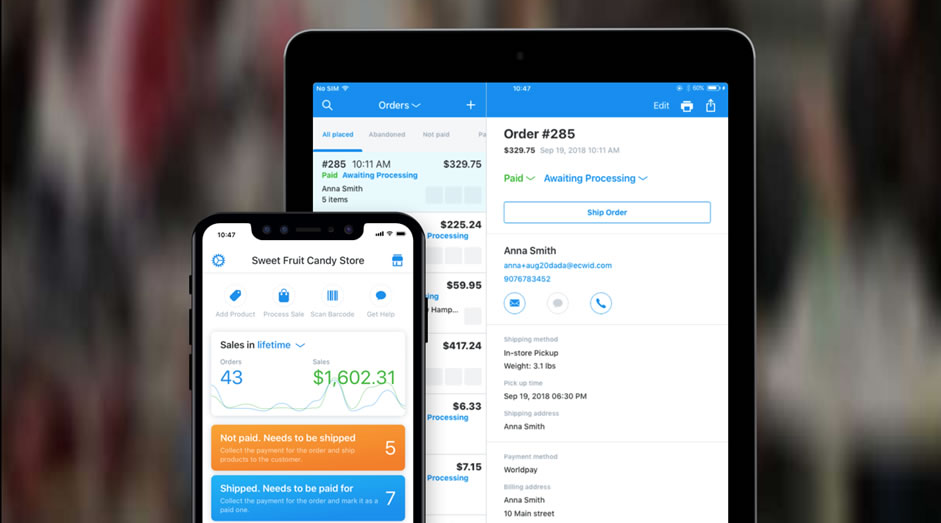 Ecwid Features
Sell anywhere: With Ecwid you can sell across multiple websites, social media platforms, marketplaces and manage everything from the same account.
POS integration: Integrate Ecwid with NCR Silver, Square, Clover, Vend, or PayPal Here to accept payments in-store.
ShopApp: Create a branded app for iOS and Android.
Inventory management: Create and manage your inventory across each selling location.
Reporting: Basic reporting and analytics available in the Ecwid dashboard.
Abandoned card recovery: This feature is normally reserved for the more expensive versions of eCommerce platforms but Ecwid makes it available at a much lower price point.
Digital products: Sell digital products on your website.
Verdict: Ecwid is a fantastic option for SME retailers who want to integrate eCommerce functionalities into their existing website without the complex development process of self-hosted options.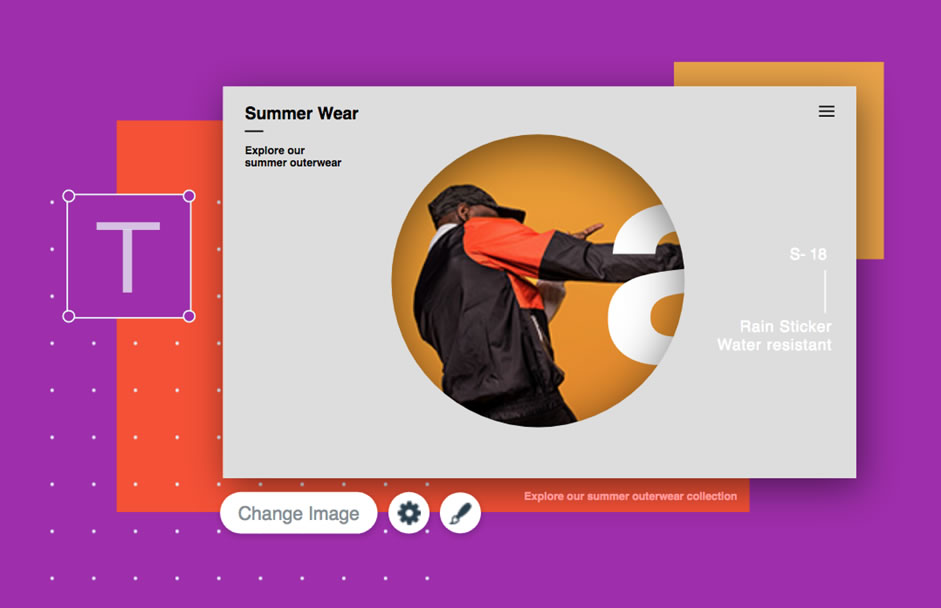 The UK's Top Website Builder Also Does eCommerce?
Wix has become one of the world's most popular website builders and the London-based company has expanded its platform to cater for eCommerce brands in recent years. This isn't a fully-featured system compared to the likes of Shopify or Lightspeed but Wix offers an affordable option for small retailers and it's a capable enough solution if you've got a relatively small/simple range of stock.
In truth, this isn't the best option if selling online is the main component of your business, as it lacks a lot of the more advanced eCommerce and business management features you'll get elsewhere. That said, if you're a brick and mortar store that only needs some basic online selling features and you're a fan of Wix's website builder, this may be one of the easiest ways for you to expand your business into online selling.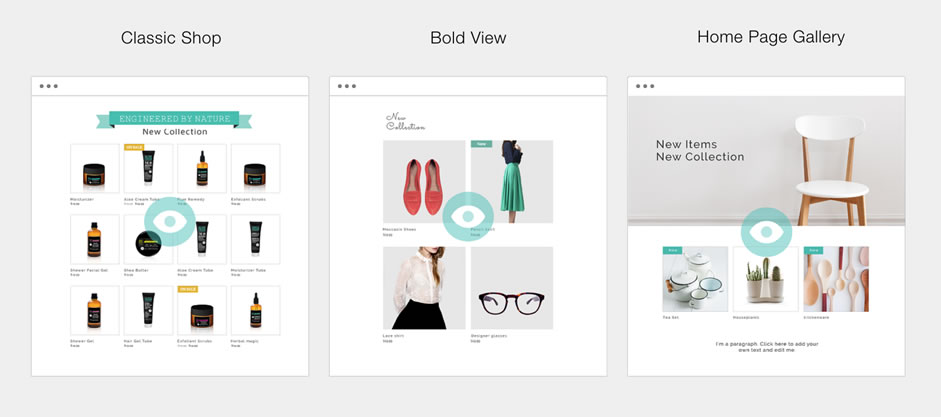 Wix Features
Website builder: One of the easiest-to-use website builders around.
Store manager: Create and manage your inventory.
Plugins: Easily add new features to your site with plugins.
Templates: Choose your template and edit as much as you need.
Secure checkout: Fits in with the design of your site and allows customers to make secure payments.
Multiple payment options: Accept payments from credit cards, PayPal and other options.
Verdict: Wix provides most of the basics for retailers with simple eCommerce needs but its real selling point is how easy it is to get your site up and running. In terms of features, it won't have enough for many merchants but not everybody needs or wants an all-in-one eCommerce solution.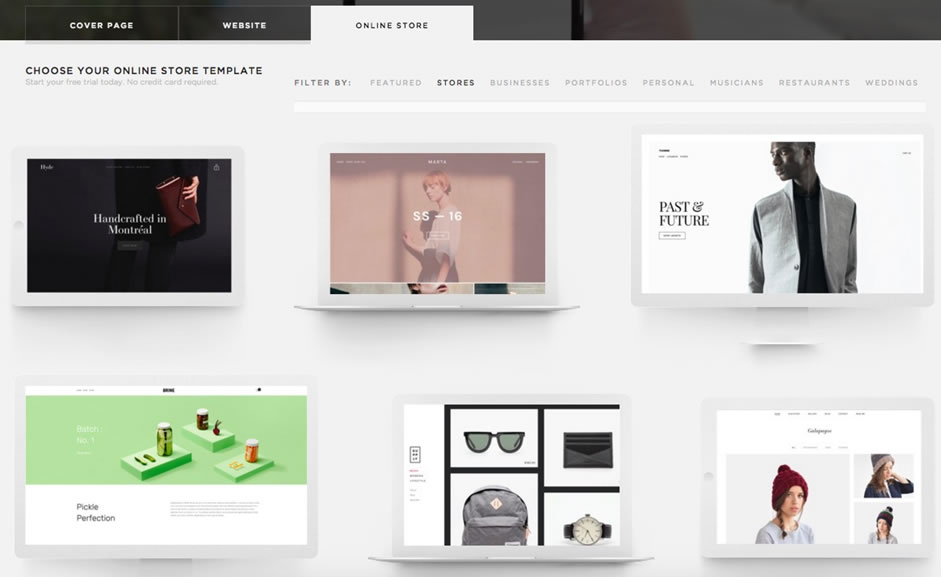 Excellent Themes, A Great Website Builder & Some Strong eCommerce Features
Much like Wix, Squarespace also started out as a website builder and has later added eCommerce functionality for online retailers. The website builder is very good, too, although not as easy to use as Wix for beginners. On the plus side, Squarespace's smaller range of themes are really well designed and look fantastic – far more impressive than Wix's themes right out of the box.
Squarespace offers more eCommerce features than Wix but we're still not looking at a fully-featured competitor to the likes of Shopify and BigCommerce.
One thing Squarespace does really well is allow you to sell services – as well as products and digital products – on your site. The integration works really well, too, with users never needing to leave your website to pay for their purchases.
Where Squarespace really lacks is the more advanced eCommerce features and things like payment support. It also doesn't integrate with a great deal of third-party applications but it does come with some decent marketing features – particularly for social media.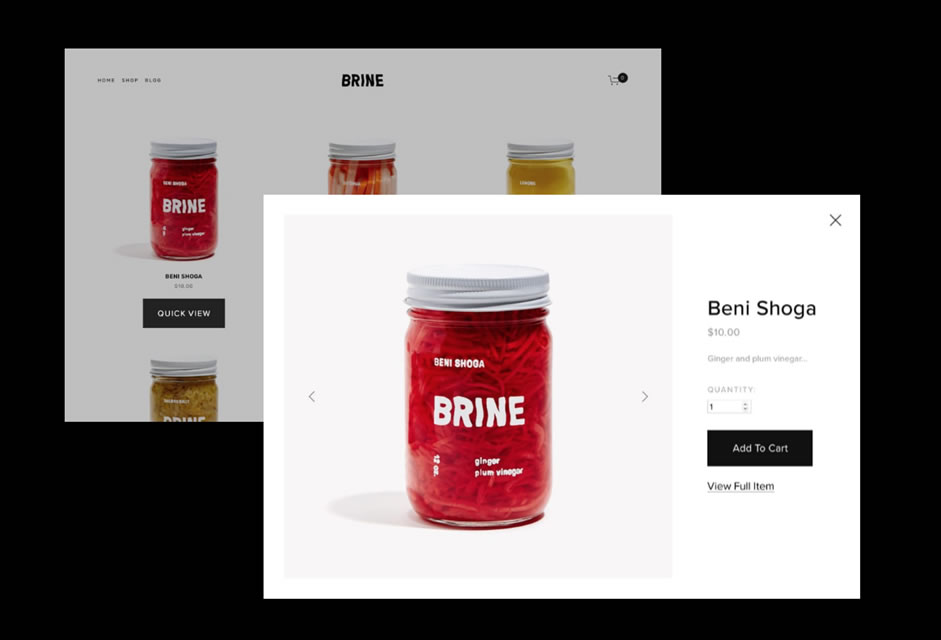 Squarespace Features
Website builder: Squarespace comes with excellent themes that you can customise to your own style.
Payments: Support for payments through Stripe, PayPal and Venmo.
Product catalogue: Create and manage your inventory with multiple variants – eg: size, colour, etc.
Unlimited products: Create as many product listings as you like, no matter how large your rage of products is.
Subscriptions: Aside from physical and digital products, you can also sell subscription-based services using Squarespace.
Abandoned checkout recovery: Reach out to customers who left your site without completing the purchase.
Secure checkout: Customers never need to leave your site to pay for purchases.
CRM: Manage customer relations with Squarespace's built-in CRM.
Verdict: A more powerful alternative to Wix but also more expensive.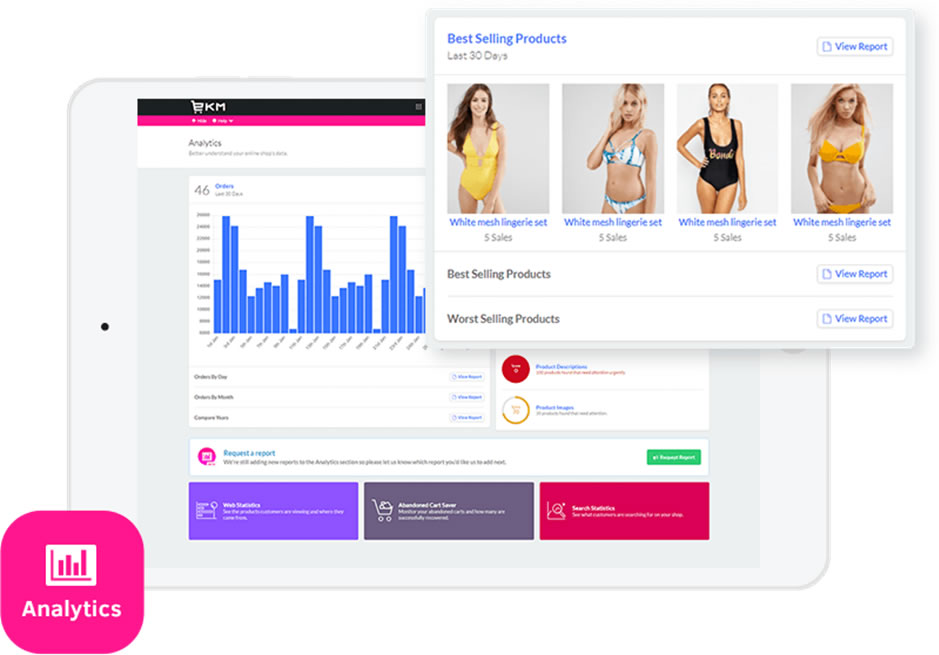 A Shopify Alternative, Built & Hosted In The UK
EKM is a UK company that specialises in helping you create a successful online store. Much like Shopify and the other industry leaders, this is a fully-fledged eCommerce system and the feature set will look very familiar if you've been looking at the other big names.
Essentially, the biggest difference between EKM and Shopify is it's a UK-based service and this comes with a few important bonuses worth knowing about. First off, you get UK support and a dedicated account manager to help you get the best from your store, which means no more waiting for US operating hours or being directed to support teams in Asia.
On a more technical level, EKM also provides you with hosting services in the UK and this is important when it comes to performance. If your servers are in the US/Canada (Shopify), it's going to take longer for your site to load for visitors in the UK.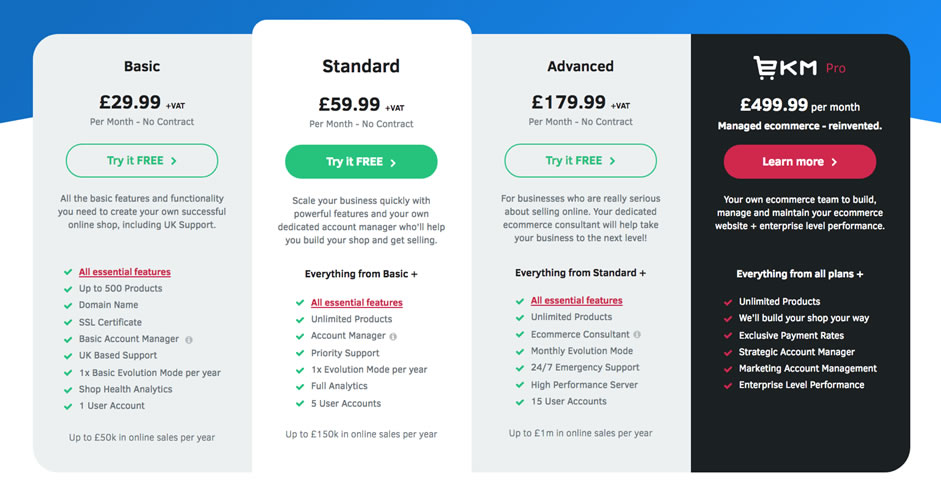 On the other hand, EKM comes with a higher entry price than Shopify but it doesn't restrict as many features on its cheaper plans. It does, however, place revenue limits on its plans, starting from £50,000 on the Basic plan. These limits increase significantly, though, as you upgrade to higher plans – not ideal but not exactly a deal breaker.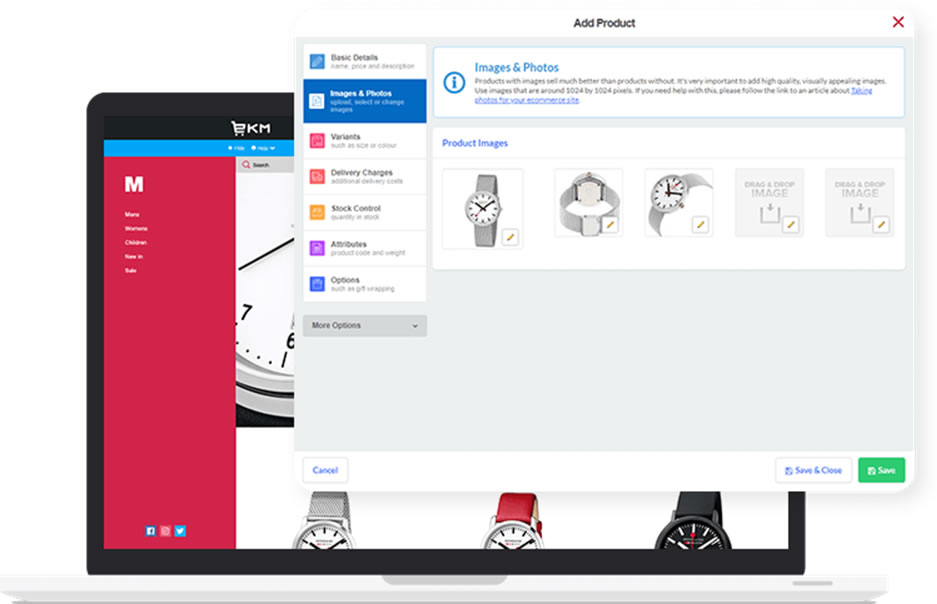 EKM Features
UK Account manager: Someone who's always on hand to help you get your store set up and continue running at its best.
UK hosting: Fast and reliable UK hosting as standard with no restrictions for traffic, bandwidth, etc.
Evolution mode: Keeps your website up-to-date and optimised for the best performance.
Website builder: Build your online store or customise themes to meet your needs.
Marketing features: SEO tools and marketing integration features to help you sell more products online.
Live chat: Implement a live chat widget on your site to engage new visitors.
Payments: Support for all of the UK's most popular payment methods.
Order management: Simple order processing and management system to help you keep on top of everything.
 Verdict: A top end eCommerce system with services built and designed specifically for retailers in the UK.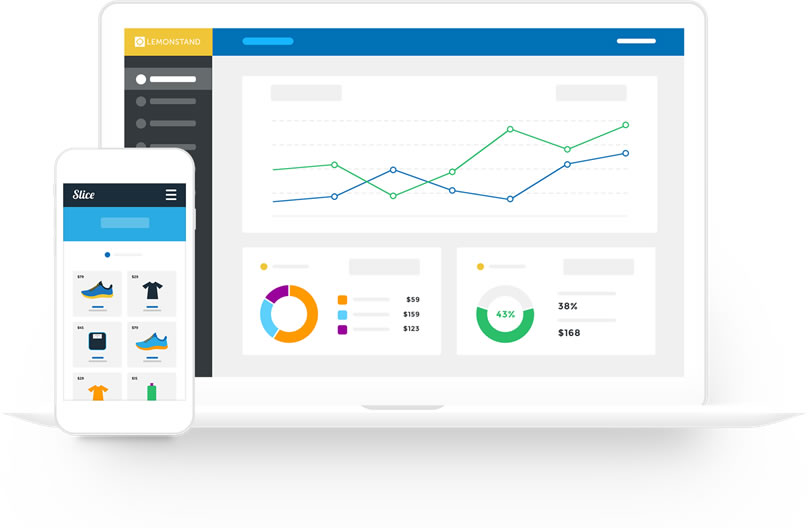 A Fully Customisable eCommerce System For Growing Businesses
Lemonstand is another Canadian company offering a complete eCommerce solution but it works very differently to Shopify under the hood. While there's normally a limit to how much you can customise with website builders, eCommerce platforms and CMS systems, Lemonstand gives you full control – similar to the development freedom you get from self-hosted eCommerce solutions.
The downside of this is you need some solid development skills on your side but this isn't going to be a problem if full customisation matters to you.
Lemonstand is designed for eCommerce brands looking to scale and grow their businesses and this is reflected in its pricing. Things start out quite cheaply but you're limited to the number of orders you can process each month, so keep this in mind when you're putting your business plan together.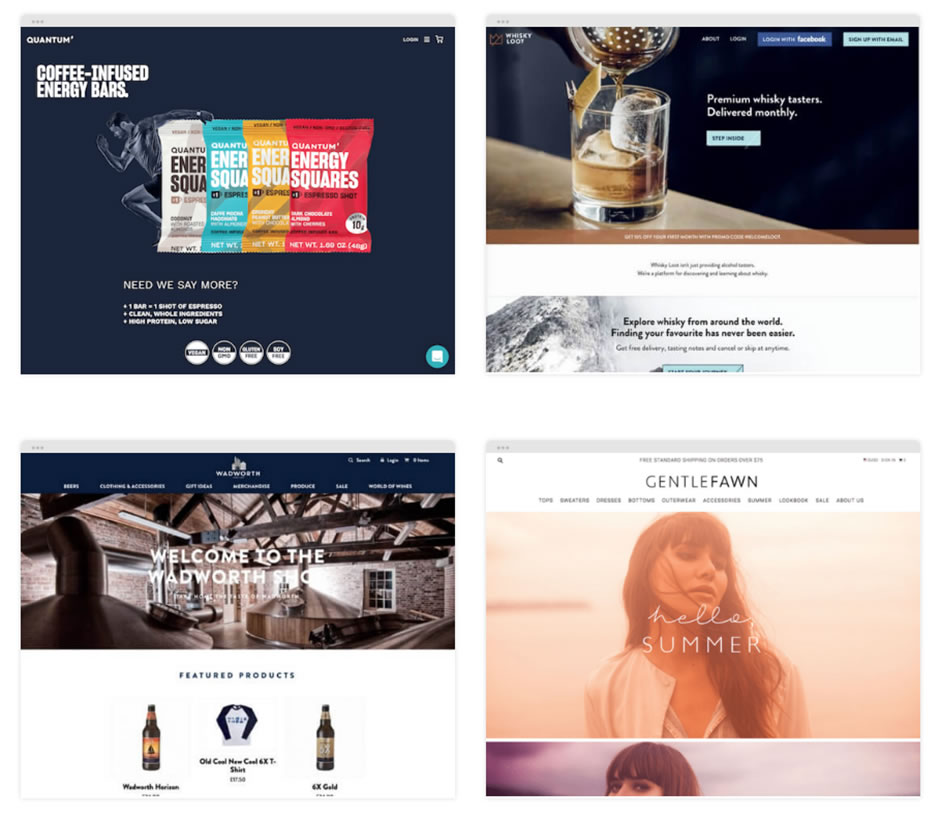 Lemonstand Features
Inventory management: Create and manage your inventory of stock.
Hide products: Automatically hide items that are out of stock.
Unlimited products: No restriction on the number of products you can list on your site.
Product types: Set unlimited categories, product types, variations and images.
Custom products: Allows shoppers to enter their requirements for custom-made products.
Digital products: Sell digital products, such as photos, music, design resources, etc.
Subscriptions: Sell SaaS and subscription-based services.
A/B testing: Test design variations to see which version performs better.
Marketing features: SEO tools, email marketing, cross-selling, discounts and card abandonment system.
Verdict: One of the most powerful (and customisable) hosted eCommerce systems on the market right now, if you have the time and development skills required to make full use of it.
The Best Self-Hosted eCommerce Platforms
Next up, we're looking at the best self-hosted eCommerce platforms for SMEs. These are generally for businesses who need a highly customisable platform and have the development skills on board to build a fully-functional online store. Benefits include:
The cheaper overall option
More flexibility than self-hosted solutions
Any eCommerce platform that includes hosting services for your online store is technically classed as a hosted system but most providers in this category aim to offer an all-in-one eCommerce solution. This means you typically get eCommerce functionality, hosting and a range of additional features that may include payment processing, website builders, marketing tools and support for offline selling.
Essentially, a hosted eCommerce platform will give you just about everything you need to create and manage your online store.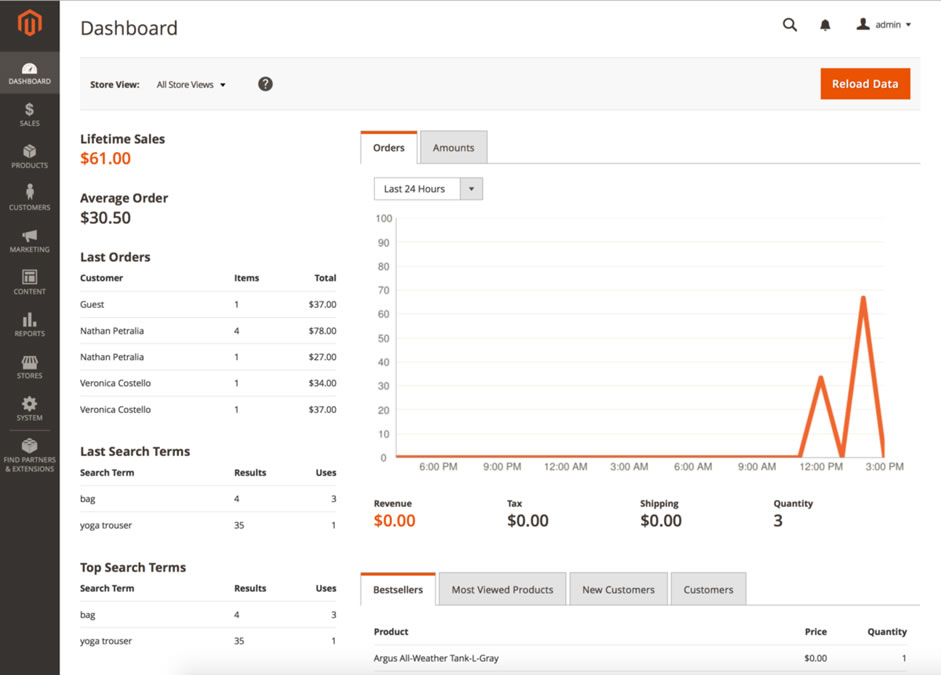 Magento Community Edition
Magento is normally the first eCommerce platform recommended to large retailers who need complete freedom to customise their website. It's an incredibly powerful system and you're only really limited to the skills of your development team but Magento can be a bit of a pain to use. The good news it comes with one of the largest communities of developers so it's relatively easy to get a team on board.
Verdict: Still the biggest name among self-hosted eCommerce systems, Magento offers all kinds of power although it's not always the most enjoyable platform to use.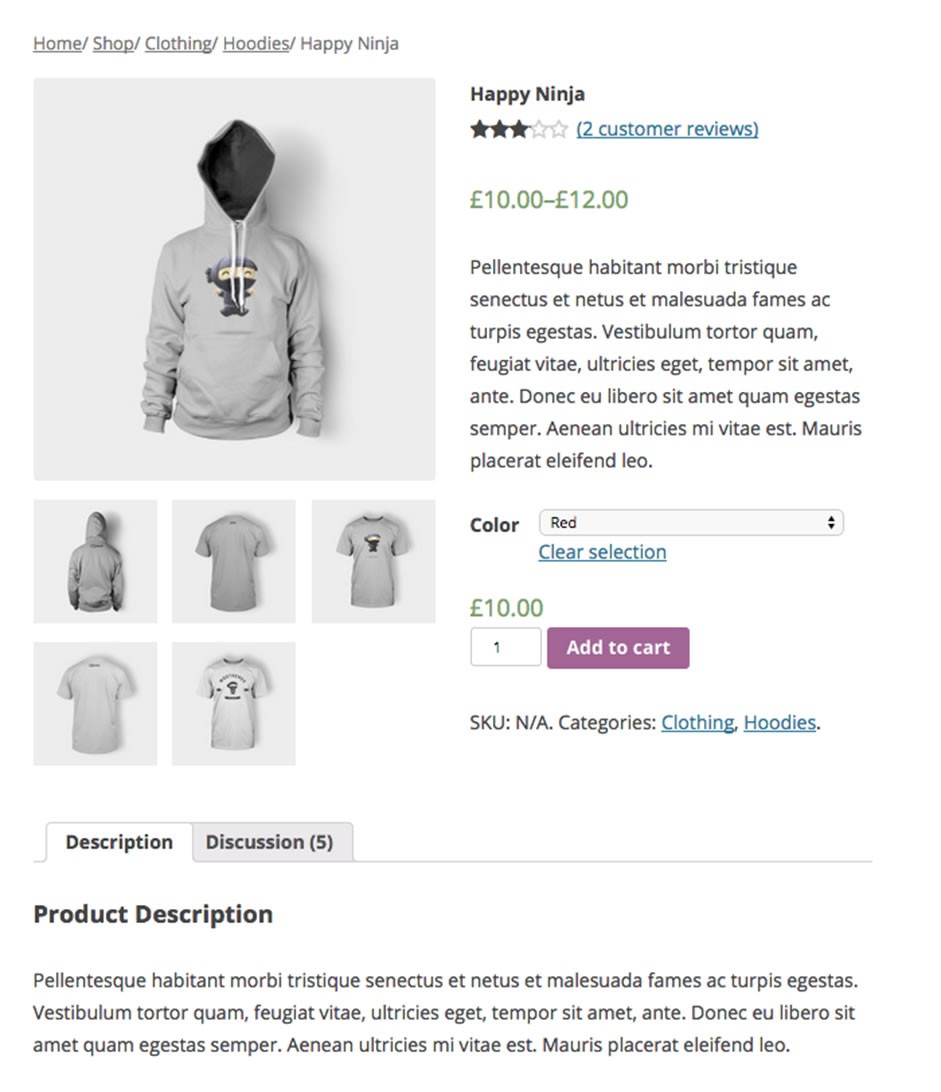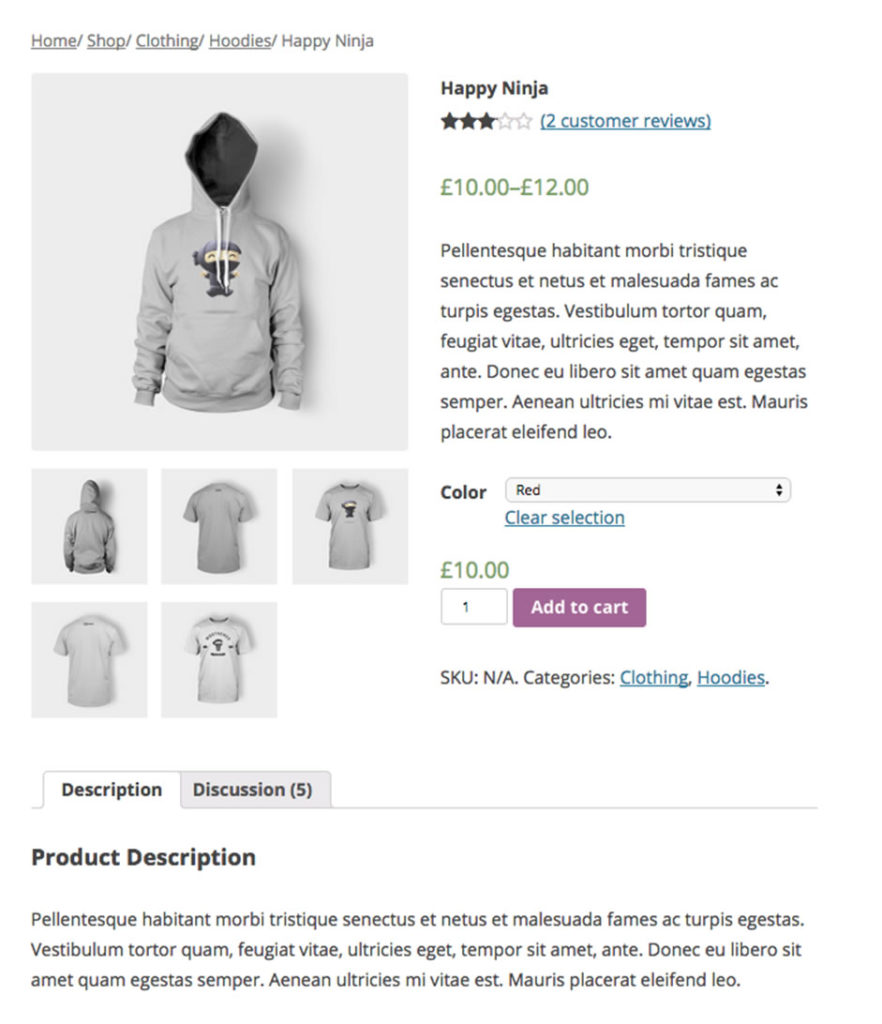 Woocommerce a WordPress plugin
WooCommerce is the WordPress plugin that turns your website into an online store and it's one of the easiest self-hosted platforms to use. The WordPress infrastructure makes content management a breeze (a problem with many eCommerce systems) and you also get access to the platform's library of themes and plugins. WooCommerce isn't designed for enterprise retailers (there is no enterprise version) and the plugin comes with limited features but it's a solid choice for small online retailers.
Verdict: A simple, capable eCommerce solutions for small retailers.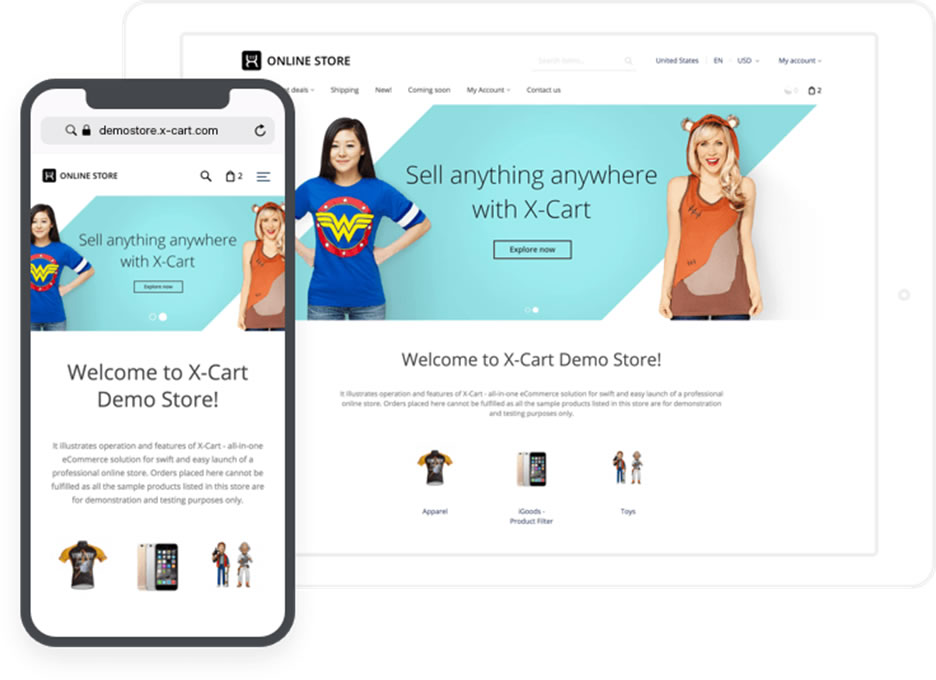 Magento packs more power but X-Cart makes important tasks like creating product variants and bulk editing so much easier. It's also far less resource heavy than Magento which means you should end up with a faster website once you're done – one of the most common complaints with Magento.
Verdict: A relatively cheap but highly capable and easy-to-use self-hosted eCommerce platform.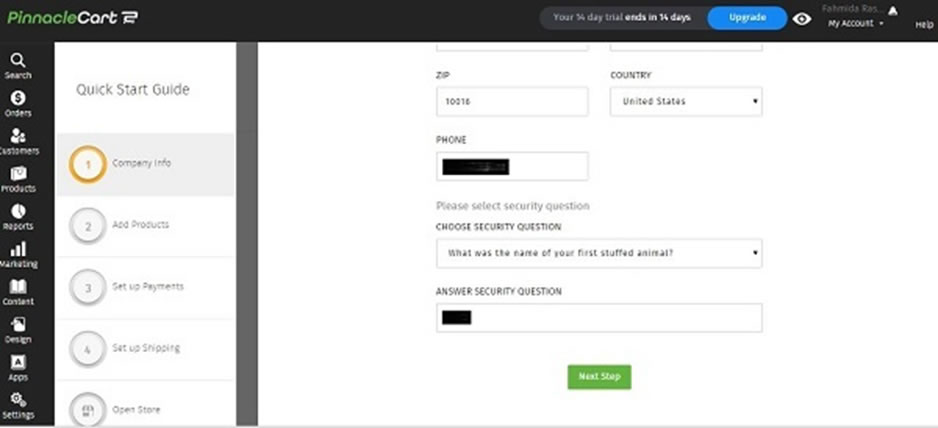 Pinnacle Cart offers a powerful feature set that competes with the top eCommerce providers in the business but squeezes them into a platform that's easier to use than most. It's a highly scalable platform, too, with relatively low starting costs and its marketing features are a real asset to the platform. However, Pinnacle Cart doesn't offer any kind of POS integration, which limits it to online-only businesses.
Verdict: Pinnacle Cart offers one of the most comprehensive eCommerce systems with excellent marketing features, but still falls short in a couple of areas.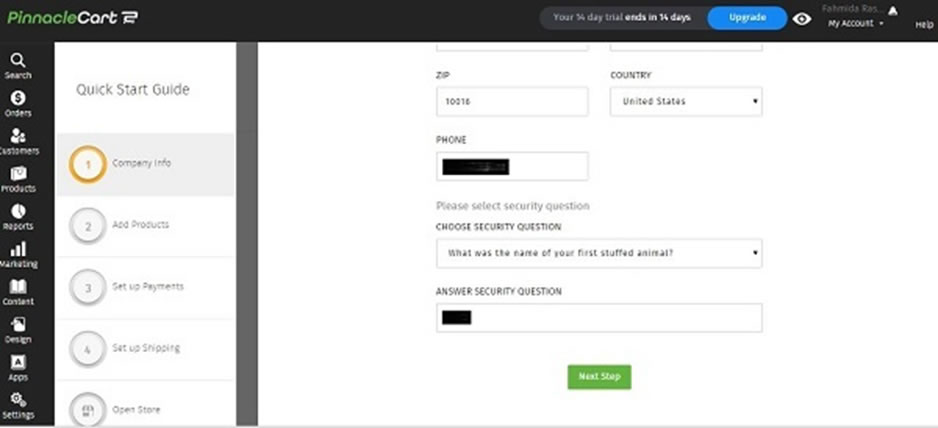 OpenCart is a "free", open source eCommerce platform for smaller retailers that don't need the extensive customisation possible with systems like Magento. While it's free to download and use OpenCart it has a very limited feature set, which you'll likely want to expand through the use if extensions. There are plenty of these extensions available but these aren't free, which means your OpenCart expense is going to grow. All in all, it's still a cost-effective option for smaller retailers with less demanding needs.
Verdict: A simple self-hosted option for smaller retailers.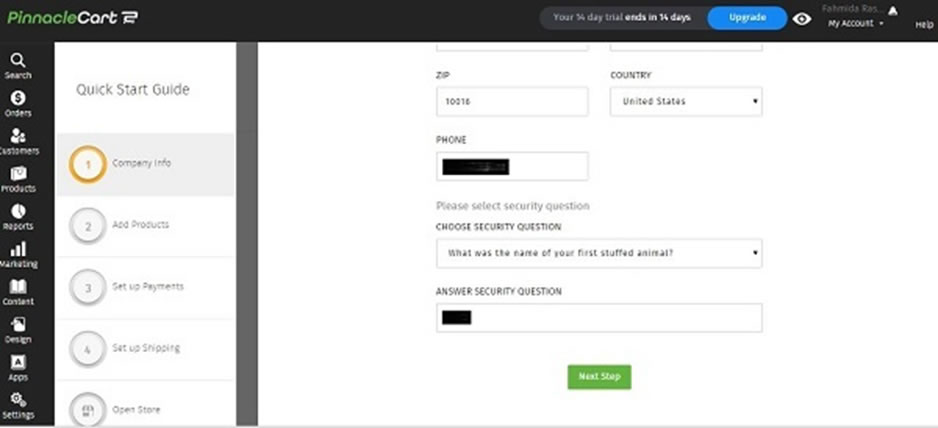 PrestaShop is another free, open source eCommerce platform but it packs a it more of a punch than OpenCart. You get access to some great themes and the interface is about as easy to use as it gets with self-hosted platforms. There are some limitations in terms of features (less than OpenCart), though, and this is where you'll end up paying for extensions to add functionality.
Verdict: A good compromise between eCommerce features and an easy-to-use platform.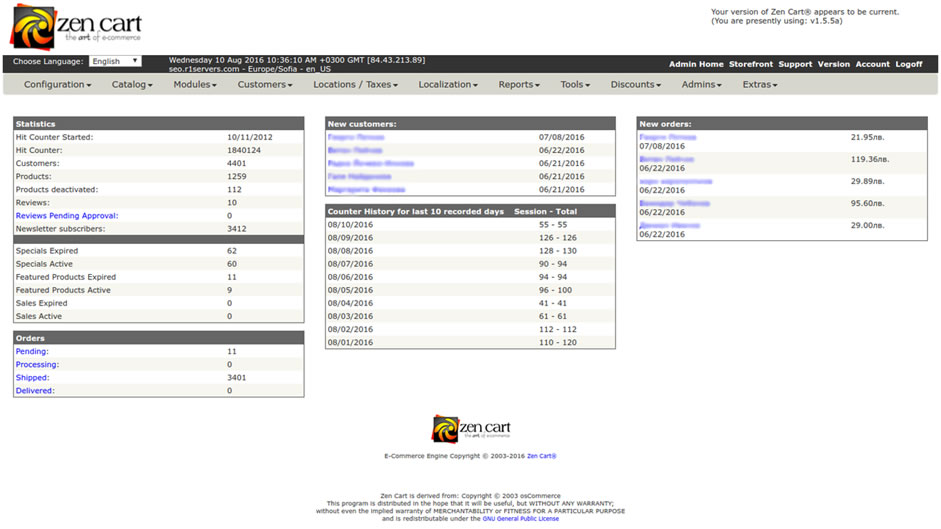 Zen Cart is one of the original names in eCommerce and it still has a large community of users today. It's free to download, 100% customisable and you've got the backup of a strong community to help you build and maintain your store. Unfortunately, the interface is years out of date and using the platform isn't much fun at all. Additionally, there's no customer support whatsoever so you really do need a group of developers who know how to make things happen with Zen Cart.
Verdict: An eCommerce class that still holds some potential but looks and feels very out of date.
The Best eCommerce Platforms For Enterprise Businesses
In this section, we're looking at the best eCommerce platforms for enterprise businesses and there are some familiar names in this category. Generally speaking, the key things you need from an eCommerce system as an enterprise brand is no limits on things like traffic and bandwidth while having dedicated customer support is crucial – so you know issues are fixed before they cause major problems.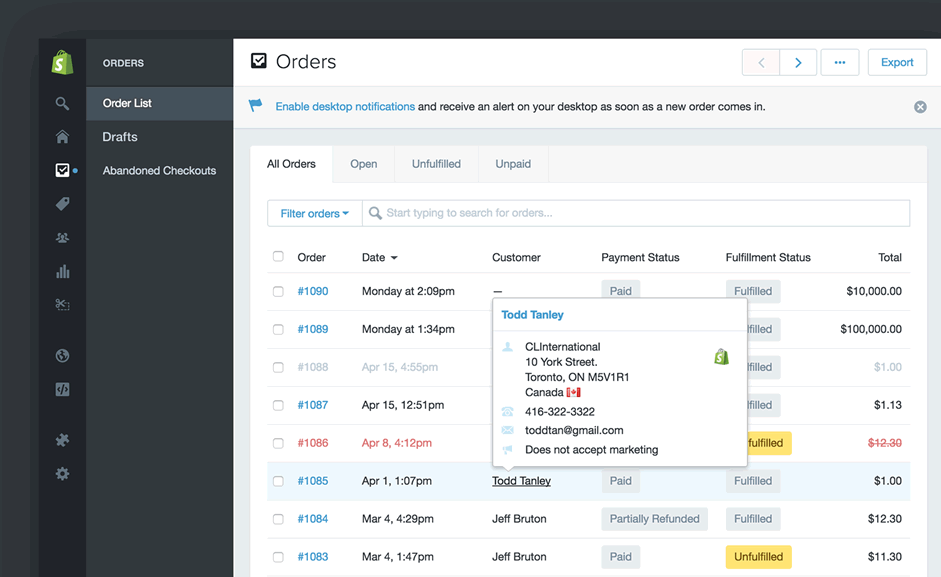 Shopify Plus offers enterprise brands the convenience of a hosted eCommerce system that's incredibly quick and easy to set up. You don't get the same kind of flexibility in terms of customisation as you would from a self-hosted alternative and the feature lists is noticeably less extensive. In return, you get a fast, simple solution to running an eCommerce store and Shopify Plus also offers excellent customer service for its enterprise users.
Verdict: If you're looking for an enterprise eCommerce solution without the complexity of self-hosted platforms, Shopify Plus could be the ideal compromise.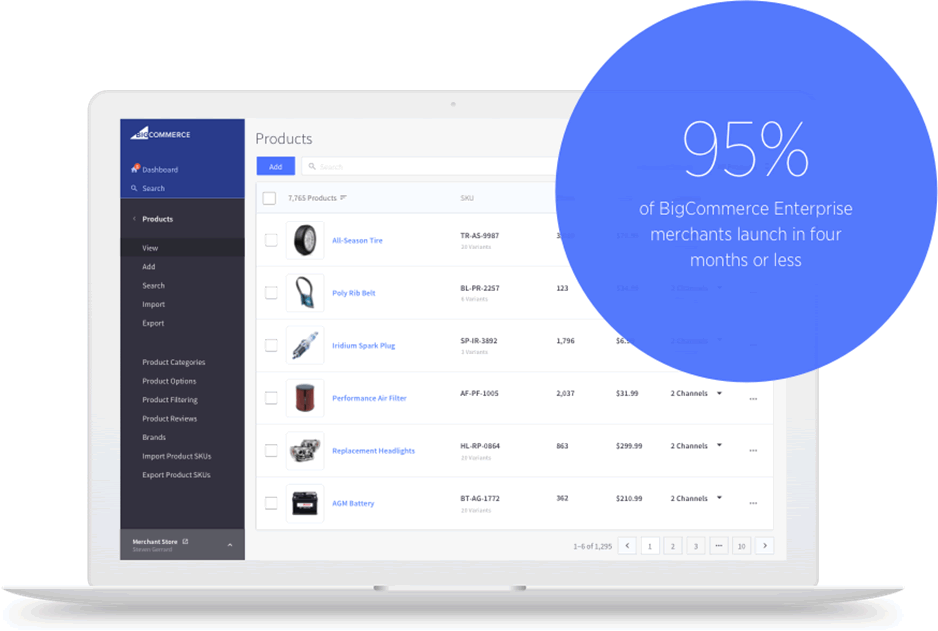 BigCommerce comes in with a Shopify Plus alternative and, much like the regular versions of their platforms, there isn't a lot between these two. The catalogue features you get with BigCommerce Enterprise are a step ahead of Shopify, for example, and it's also much easier to run discounts and promotions. In fact, BigCommerce offers more features right out of the box, which means you may not need to use so many add-ons.
Verdict: If you're looking at Shopify Plus, you also want to consider BigCommerce Enterprise.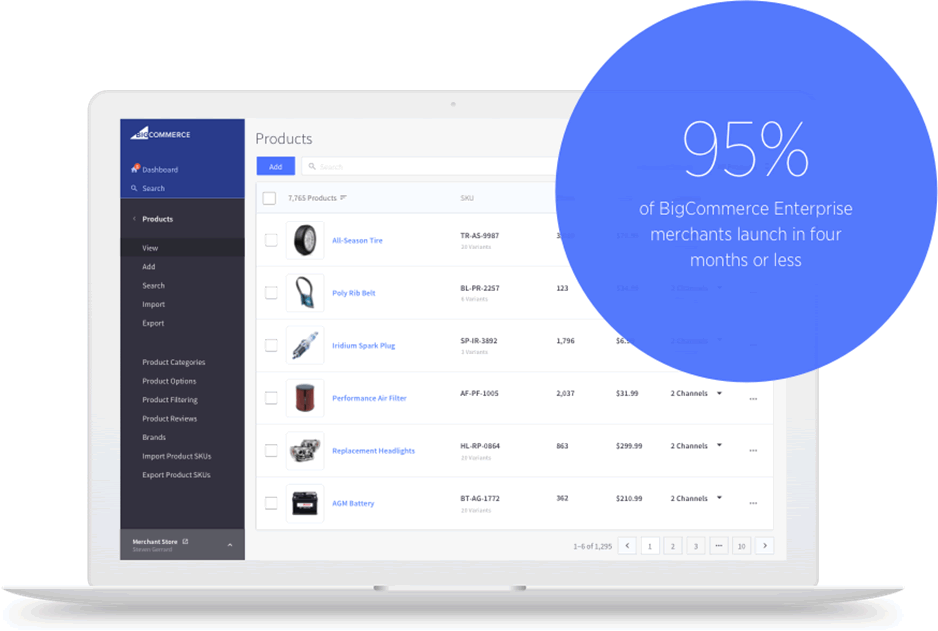 Magento Commerce (formerly Magento Enterprise) is the most popular eCommerce platform for enterprise brands – and for good reason. It's difficult to find a more powerful and flexible system on the market. Almost as difficult as it can be to actually use Magento Commerce but this is where its large community of developers are so important. The main downside to this complexity is that customisation can be time-consuming and expensive with all of the development required.
Verdict: Despite its usability quirks, Magento Commerce is one of the only options you've got if you need the full suite of eCommerce features and the ability to customise everything.