Find the best card payment gateway for your business by comparing leading suppliers.
Fill in our short form and
save up to 40% in fees.
Fill in our short form below (it only takes a minute) and
save up to 40% in fees.
Fill in the short form below to compare payment processors and
save up to 40% in fees.

Best Payment Gateways For Websites & Apps
What Is A Payment Gateway?
For those just starting out researching payment gateways options it is worthwhile to define what they are and how they work. In order to accept card payments on your website, there are three key components three elements you need:
A shopping cart which allows your customers to add products, continue browsing and head to the checkout once they're done.
A merchant account which checks and processes all of your card transactions before depositing funds into your account.
A payment gateway which serves as a bridge between your website and your acquiring (merchant) bank, encrypting your customers' payment details to ensure their secure transfer and processing.
From your online customer's perspective, the payment gateway is where they customers type in the card details in order process a payment. At their most basic, payment gateways are nothing more than web forms that send card data to your payment service provider, but here's a closer look at how they actually operate.
How Do Payment Gateways Work?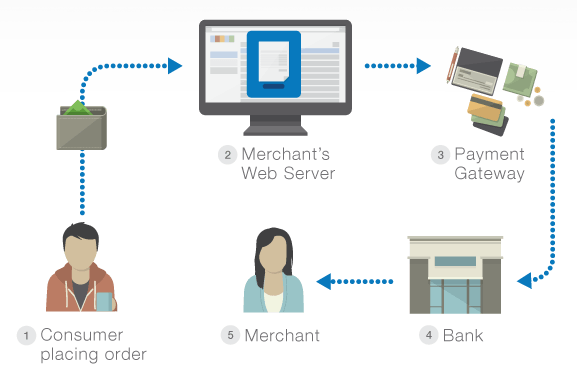 This is what happens in the space of 2 or 3 seconds every time a someone makes an online purchase:
The customer is prompted to enter their payment details on the merchant's website. The details are encrypted by the customer's browser (normally through Secure Socket Layer or SSL) and sent to the merchant's server.
The merchant then sends the details to the payment gateway adding another layer of encryption.
Once the payment gateway receives the details, it then sends them to the payment processor used by the merchant account provider.
The payment processor forwards the transaction details to the card association which then contacts the customer's card issuer.
The card issuer will receive an authorisation request and will send a reply based on whether the transaction should proceed or not. If the customer has enough credit in their account and the security details are correct, the card issuer will authorise the transaction. If not, it will give a code that will explain the rejection.
The payment gateway receives the card issuer's response and relays it as a relevant message on the merchant's website.
How To Choose A Payment Gateway
There is a large a number of payment gateway providers on the market and finding the right one is a challenging task. Here are some points you'll need to consider when looking into payment gateways:
How versatile is it? The more types of payments your payment gateway can process, the better. It should be able to accept most credit and debit card payments. If you would like to build an international customer base for your business, you should get a payment gateway that can handle multi-currency payments as well.
How much does it cost? There are several fees associated with setting up a payment gateway, so make sure to look into each of these carefully. Some provider will charge a setup fee, but many will only charge a monthly fee plus a percentage of every transaction.
How easy is it to integrate into your eCommerce site? You can't use a payment gateway unless it is integrated into your website. Check that the payment gateway you choose is compatible with your site and that you or your web developer can easily make adjustments to it when necessary.
Do you want a separate payment page or one that's integrated into your site? You have two options when setting up your payment gateway: You either let your customers complete the payment process without leaving your website or let them be taken to the payment gateway provider's payment page.
What additional services will you get with your payment gateway? Many payment service providers (PSPs) offer payment gateways as part of a bundle which might include a merchant account, a credit card machine and a virtual terminal. You should also get an online transaction reporting tool to help you keep track of your transactions, as well as free training and support.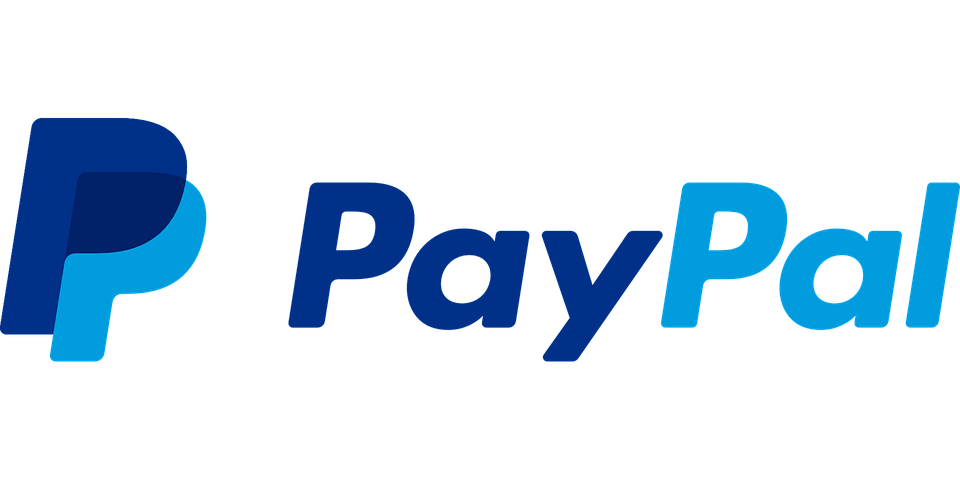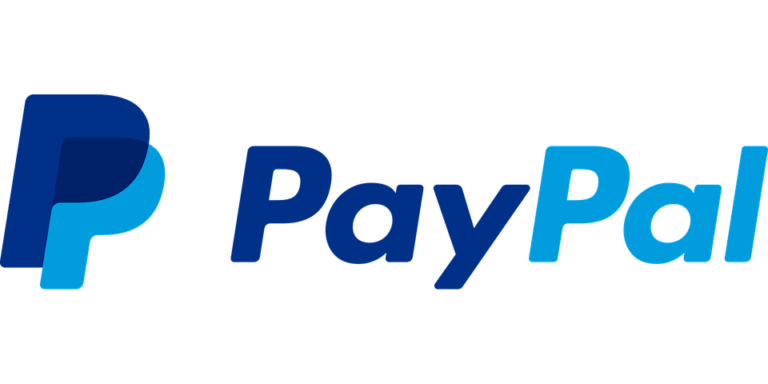 In stark contrast to Worldpay, PayPal is just about the easiest payment gateway to add to any website and it also happens to be one of the most trusted names among online shoppers, which can only be good for buyer convenience and confidence – two crucial factors when it comes to maximising online sales.
PayPal is pretty much everything we've come to expect from a modern payment services firm: transparent, affordable and flexible even for the smallest of businesses, which have been neglected for far too long in this industry.
It's optimised very well for mobile and major eCommerce CMS such as WooCommerce (WordPress), Magento and Shopify – something we can't say for all gateways.
Thankfully, PayPal is also completely transparent about its pricing and you can even get an idea of what fees you'll pay by using its online calculator.
The ideal PayPal customer is going to be a small business with a relatively high volume of card transactions every month because those 3.4% transaction fees at the bottom end are a steep by anyone's measure. However, things are highly affordable at the other end at 1.0%, if you can turn over enough sales every month.
On the negative side, there are numerous complaints from PayPal business customers that funds can often be held for lengthy periods and getting a resolution can take too long. On a similar note, its customer support team is generally quick to respond but often slow to resolve issues.
PayPal Gateway Features
Payment processing (no need for a merchant account)
Support for all major card issuers
Accept 25 currencies from 202 countries
Customisable checkout (paid version only)
Easy shopping cart integration
Integration with eCommerce platforms
Invoices

SagePay is one of the biggest payment service providers in Europe and its payment gateway is considered to be one of the best. It offers two tiers of services—the Business package for small to medium businesses and the Corporate one for larger businesses and the public sector. Both packages will allow you to accept major credit and debit card payments, as well as PayPal.
They can process payments in more than 25 currencies. You can also customise your payment pages and access your transactions through a mobile app. You'll also get an online transaction reporting tool which will help you keep track of your transactions in real time.
SagePay has also switched to fixed pricing plans in recent years, starting from £20.90 per month, which makes things a lot clearer before you sign up to anything. The problem is there's a heavy restriction on the number of transaction you're allowed to process each month, starting from 350 for the £20.90/month Flex package.
SagePay Gateway Features
Accept payment in 25+ currencies
Deferred and recurring payments
Advanced security and fraud prevention
24/7 support
eInvoices and phone payments included
Reporting and analytics
SagePay Set Up Fees: 
SagePay Standard Fees: From £19.90 for 350 transactions per month (additional transactions at 12p each). Corporate packages have bespoke pricing.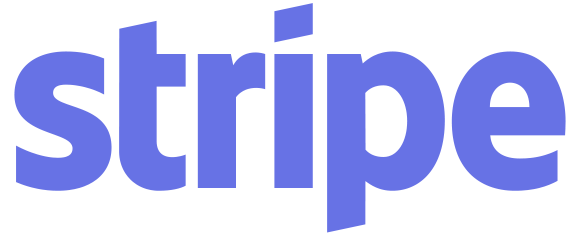 Stripe is quite different from other gateway providers in the UK in that it offers it payment gateways in a range of APIs (application program interfaces). An API is a set of code lines that you or your web developer can use to integrate your payment gateway into your online shop. This gives you full control over the look and feel of your payment page, as well as the functions associated with your payment gateway.
You also have the option to integrate it into your existing ERP system. It can be integrated into a wide range of third-party systems, including shopping carts, invoicing systems, analytics tools, email systems, fundraising programs, marketplaces, mobile and card systems as well as a number of POS systems. Stripe accepts all major credit and debit cards in more than 100 currencies.
Oh yeah, and you're also looking at some of the most competitive card transaction fees in the business.
The most common complaints with Stripe are withheld funds and unresponsive customer service when it matters most.
Stripe Payment Gateway Features
Accept payments from all major card issuers
Accept payment in 135+ currencies
Extensive wallet payment support
Extensive local payments support
Fully customisable checkout experience
Build your own checkout from scratch using Stripe.js
Advanced security features
Financial reports
Extensive integration with third-party platforms

Cardstream Payment Gateway
Cardstream is the only company in the UK to provide a fully independent "white label" payment gateway. This is the system that allows you to accept card payments on your website and it also provides a real-time virtual terminal so you can take payments over the phone or by mail.
The key difference with Cardstream is it's entirely independent from acquiring banks and any other payment company that actually processes the card payments. This means you can use Cardstream as your payment gateway, regardless of which bank is handling your card payments and seamlessly integrate a fully customisable gateway into your website.
That said, while Cardstream is an independent company, it has connections with a vast network of global acquirers and payment firms, which it can help you get set up with if you don't already have one on board.
Cardstream Payment gateway Features
Create a fully branded gateway page, on your own chosen URL.
Shopping modules make it easy to integrate with your website, CMS or shopping cart.
Virtual terminal allows you to take payments over the phone and by mail.
Acquirer independent means you're not tied to any single acquiring bank.
Receive updated cardholder data to prevent failed payments due to cards going out of date, being lost/stolen or other issues.
Tokenisation – a secure method of setting up and accepting recurring payments.
Velocity checks – a powerful fraud prevention system that limits the number of card payments accepted over a period of time.
Alternative payments include PayPal, Apple Pay, Android Pay and MasterPass.
Card Security Code checks and 3D Secure authentication.
Extensive support for multiple currencies.
Embed HTML pay buttons onto your website or emails.
Protection against Distributed Denial of Service (DDoS) attacks.
Receive alerts about any chargebacks so you can respond to cases faster.
Branded receipts for both merchant and customers.

Amazon is newer to the online payments game than PayPal but its got all the brand reputation it needs to take on the leaders of any industry. Amazon is a true tech giant, trusted by people all over the world, and its payment services give the likes of PayPal something to worry about.
Once again, there isn't a great deal between them in terms of transaction fees but with Amazon there's no setup fee, no monthly service charge or cost for using with WooCommerce.
With Amazon Pay, customers never leave your website and you don't need to pay for a hosted payment page.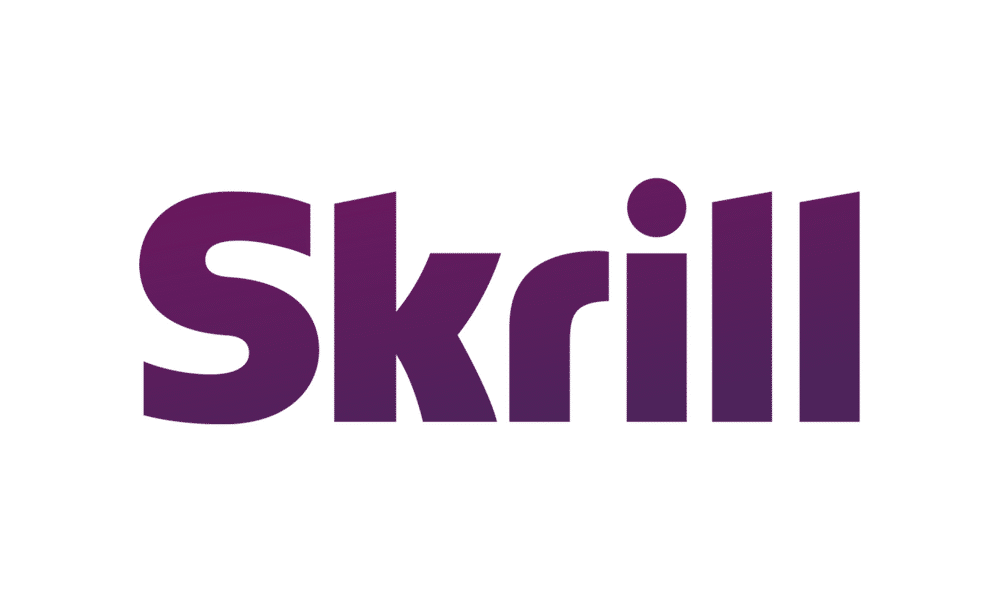 Skrill emerged as a major PayPal contender for merchants in the late 2000s but it's dropped off recently as new competitors such as Amazon Pay have emerged. Skrill still offers most of the basic payment features you'll get from PayPal Pro and its rivals but it doesn't have anything new to bring to the table and it doesn't come with the reputation of PayPal or Amazon.
In terms of pricing, Skrill is close to the main players but there are some additional fees when it comes to refunds and a minimum processing fee of €10 per month, which doesn't seem to be mentioned anywhere on its website.

Braintree Payment Gateway
Braintree is owned by PayPal but the company operates mostly as an independent entity from its parent company. In fact, it operates differently from PayPal in terms of the payments service it provides so we're not talking about a direct alternative. While PayPal and many other gateway providers aggregate accounts, Braintree offers individual merchant accounts to its users on the behalf of partnership banks.
Braintree is also highly customisable, designed more for programmers, startups and tech-savvy business owners. You'll need to get your code on to integrate Braintree but you can do it mostly on your own terms and you might find you're paying lower fees than you will by using PayPal Pro.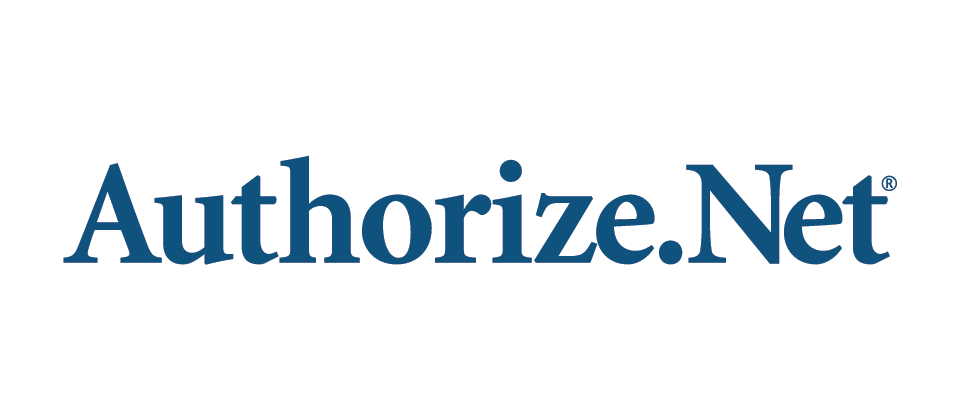 Authorize.net Payment Gateway
Authorize.net is more of a competitor to Braintree than the likes of PayPal and Amazon Pay. Again, it offers dedicated merchant accounts from its network of partnership banks and we're talking about a development system designed for programmers to build an integrated payment system.
So how does it stack up against Braintree? Well, it's a bigger player in the industry, it integrates with more shopping carts and more developers will be familiar with Authorize.net than Braintree due to its larger market share.
That said, Braintree is the easier system for developers to work with and a more up-to-date ecosystem in general. Authorize.net also has a reputation for holding your data to ransom if you want to switch to another provider, which we don't like at all.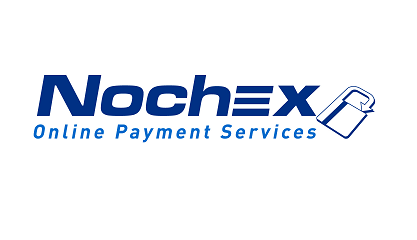 Nochex positions itself as the "#1 Alternative to PayPal & Stripe" for businesses in the UK. However, Nochex is a little different from its rivals and this will suit some businesses – or, perhaps more importantly, some customers – more than others.
First of all, customers don't need to have an account to make payments through Nochex, which is a major plus point for providing this payment option on your site. The main limitation with Nochex is it doesn't provide any hardware like tills or card machines for face-to-face payments, so you'll need to get these from elsewhere if you need to take payments in person.
Remember, it's generally a good idea to have more than one gateway on your site so people without a PayPal or Amazon account can still make a payment. So, even if you need tills and card machines, Nochex is still a great payment gateway, simply because people don't need an account to use it.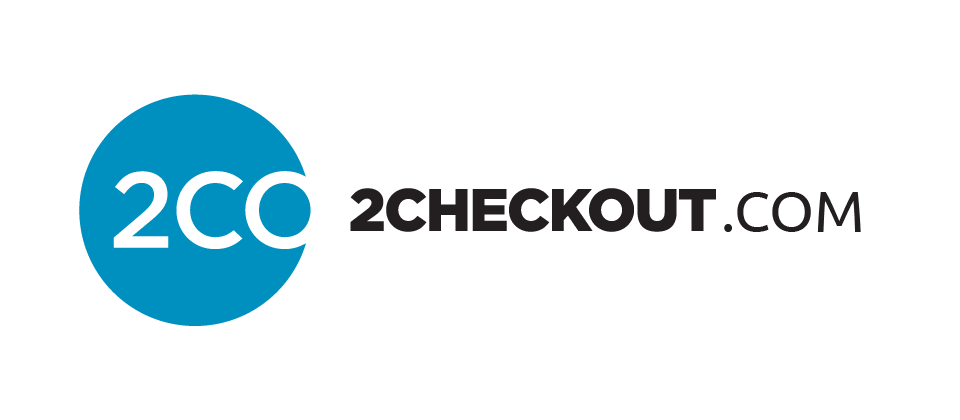 2Checkout Payment Gateway
2Checkout is a direct competitor to the likes of PayPal and Stripe and you'll probably have heard this name before if you're in the eCommerce space. It's got a good reputation for simple pricing plans and transaction fees are marginally cheaper than PayPal, although chargebacks and currency conversions are more expensive.
On the other hand, there are no monthly fees with 2checkout, which we can't say about PayPal Pro. Both providers offer their services without any setup or application fees and there are no contracts or termination fees to worry about with either choice.
The key benefit of going with 2checkout is its global support – more than 200 markets in total, making it a strong option for international merchants. How important this is to you depends entirely on which counties you want to sell to, of course. The biggest concern we hear about is related to the closure of accounts which appears to catch some customers out.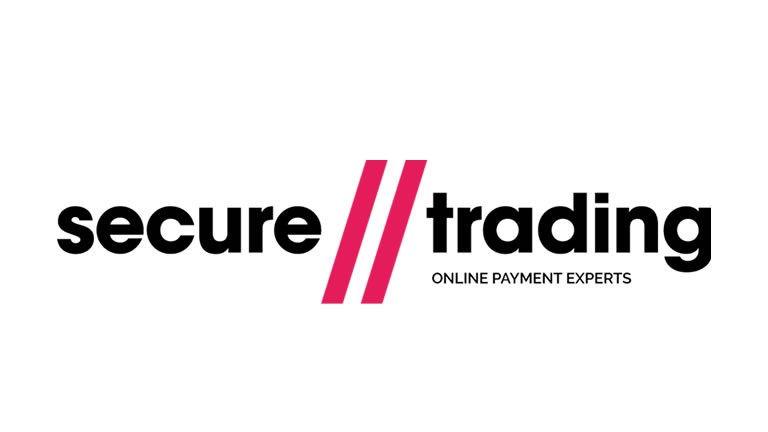 Secure Trading offers a payment gateway as part of its wider range of merchant account services. It boasts an impressive 99.97% uptime record and is big on security (you better be with a name like Secure Trading) and it's won awards for payment innovations – most recently for in-game payments on mobile.
With this in mind, it shouldn't come as a surprise that Secure Trading's gateway integrates very well with mobile and supports a wide range of alternative payments. Aside from security, the company talks a lot about giving customers choice over how they pay for goods and services and this means fewer customers slipping away because you don't provide their preferred option.
In terms of pricing, Secure Trading is more like a traditional merchant account service provider and its pricing isn't publicly disclosed. However, its rates are known to be cheaper than acquiring banks and we understand it offers 12-month auto-renew contracts to customers.

Checkout.com bundles its payment gateway with a merchant account as part of its all-in-one payment solution. The company supports payment in 159 countries for eCommerce brands with international customer bases and it prides itself on its unique pricing structure. Instead of the usual 2.9% + ¢20 transaction fees, Checkout.com charges 0.25% + ¢20 for European cards and 2.9% + ¢20 for non-European cards.
There are also discount rates for merchants who qualify for its Enterprise plan.
Aside from this, there are no contracts involve with Checkout.com – you simply pay on a month-to-month basis without any worries about early termination fees. Likewise, there are no setup fees, maintenance charges or other hidden costs that often catch merchants out.
10 different payment types. It aims to be the only merchant account provider a modern business needs and it makes a good case for itself.
In terms of pricing, things look very similar to the likes of PayPal with 2.9% +$0.30 fees per transaction. This is good for merchants with low transaction volumes although these payment models work out more expensive for high-volume merchants. BlueSnap says it offers discounts for high-volume clients but you can only get this information by speaking to its sales team.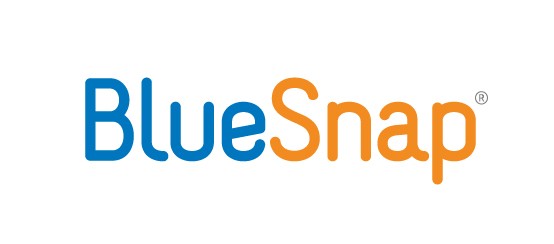 BlueSnap is another strong option for international merchants with support for 180 countries, online checkouts in 29 different languages and 110 different payment types. It aims to be the only merchant account provider a modern business needs and it makes a good case for itself.
In terms of pricing, things look very similar to the likes of PayPal with 2.9% +$0.30 fees per transaction. This is good for merchants with low transaction volumes although these payment models work out more expensive for high-volume merchants. BlueSnap says it offers discounts for high-volume clients but you can only get this information by speaking to its sales team.

Worldpay is the UK's biggest payment service provider and it offers everything you need to accept payments online, in-store and over the phone. This includes one of the most robust payment gateways in the industry and, if you're looking for the most secure option, this is about as far as you'll need to search.
The thing is you'll need to meet the criteria for one of the merchant account providers Worldpay tries to connect you with. If you can get accepted, then you'll get some of the best transaction rates and overall fees in the industry but you'll probably need to be a relatively high-volume merchant and considered a low-risk business to be accepted.
If you do get accepted, things are looking good and Worldpay has every payment service you could ever possibly need covered, as your business continues to grow.
The big downside to Worldpay is it requires you to sign up to lengthy contracts and you'll be looking at early termination fees if you ever decide you no longer want to use the company's services – a common but unwelcome trait among traditional payment services companies.
Payment Gateway Features
Accept all major credit and debit cards as well as PayPal
Accept payments in over 116 currencies
Hosted and integrated gateway options
Recurring payments and subscription-based payment plans
Fraud screening to help protect you and your customer
Advanced fraud protection
24/7 UK support
Worldpay Set Up Fees: None.
Worldpay Transaction Fees: Varied
Worldpay Monthly Fees: Starting at £19.96
So which is the payment gateway for you?
We've looked at the top five payment gateway providers for businesses in the UK and they're all highly capable options. In fact, the best choice for your business is going to come down to additional factors, such as the other payment services you need from a provider and the transaction fees you can expect to pay, based on the number of card payments you expect to process on a monthly basis.
If you're a small or new business, then PayPal, Stripe and Cardstream are going to be the options to look at initially. Then it comes own to how much flexibility you need vs how simple you want to keep things – and then, of course, the transaction fees come into play once again.
On the other hand, if you're a slightly larger merchant processing a lot of payment every month, you may be able to get the lower rates available with Worldpay and SagePay and the level of security that comes with these options is hard to beat.
Something to keep in mind.
However, these lengthy contracts and termination fees involved with payment companies like these can be difficult to deal with for businesses close to that line between small and medium. Only you can make this call but PayPal also offers an option that kind of sits between the two with those tempting 1.0% transaction fees, if you can process enough payments every month – as long as you're willing to accept it might take time for funds to reach your account at times.