11 Online Payment Systems That Are Easy To Set Up & Use
Fill in our short form below (it only takes a minute) and
save up to 40% in fees.
11 Online Payment Systems That Are Easy To Set Up & Use
With online sales figures continuing to soar annually in the UK, there's more room than ever for new online businesses and more reason for companies of all sizes to start accepting payments on their website.
Unfortunately, accepting online payments doesn't happen by magic and you're going to need a payment processing company to turn those website visitors into paying customers.
In this article, we're looking at the easiest online payment systems for UK businesses in 2019. These are the companies you want to look at if you're starting a new online venture or you want to start accepting online payments, in addition to your existing payment system.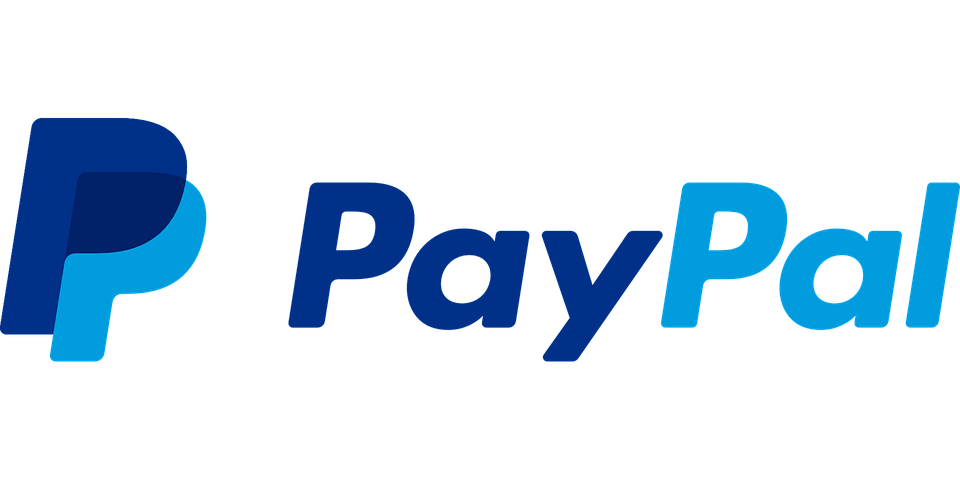 What makes PayPal easy?
Super-fast to set up and one of the easiest payment experiences for your customers.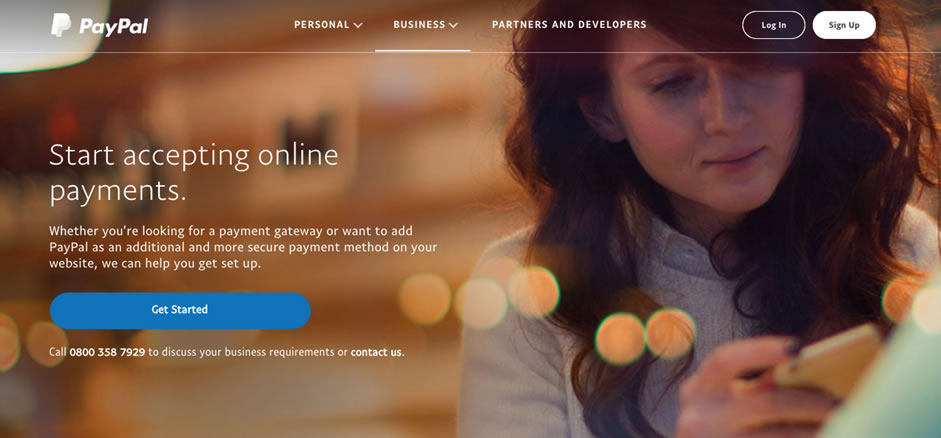 PayPal is the first name that comes to mind for most of us when we think about online payments and this counts for your customers, too. For you, as the merchant, we're probably talking about the easiest way to start accepting online payments quickly – although there are a few compromises.
The first thing you need to know about PayPal is it can be pretty expensive if you're only processing a low volume of payments through it. Fees start at an eye-watering 3.4% + 20p per transaction if you're processing less than £1,500 worth of payments per month but this drops to as low as 1% + 20p per transaction if you're selling more than £55,000 worth of goods through PayPal every month.
It really comes down to how much you're selling. The good news is PayPal is very transparent about its pricing and you find more details on the official website.
The other big issue with PayPal is there are quite a lot of complaints about funds being held or delays between payments being withdrawn and arriving in bank accounts.

What makes Shopify easy?
Everything you need to create an online store, sell products and accept payments.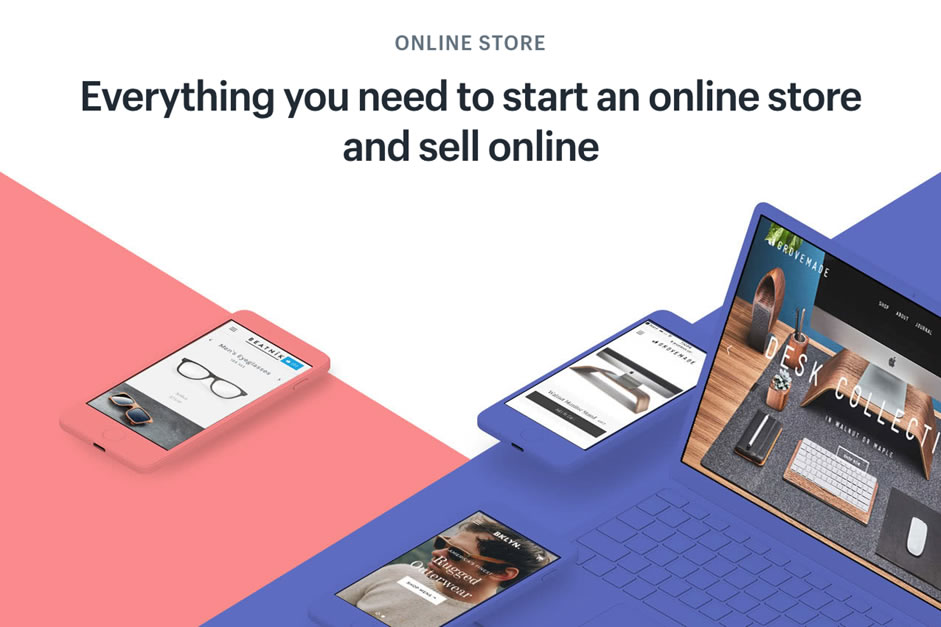 Shopify was created to solve all of the problems online retailers experience and online are, of course, high on the list of concerns. Shopify is the first payment option we're looking at that was designed specifically for eCommerce businesses from day one and this is reflected in the features you get.
Here's a run-down of what you get:
Website builder: Build your online store with Shopify's drag-and-drop builder which you can use to customise more than 100 free themes.
Inventory: Shopify's built-in inventory means you're always on top of your products, stock and sales.
Data insights: Monitor your sales, see when your business is performing at its best and spot opportunities to increase sales.
Shopify mobile app: Keep on top of things no matter where you are and respond to events instantly via the mobile app.
Recover abandoned shopping carts: Reach out to shoppers who didn't complete the payment and give them another chance to get the items in their shopping cart.
If you're looking for the simplest all-in-one eCommerce solution that allows you to create your store, sell your products and accept payments – all from the same software platform – Shopify is the option for you.
On the payment side of things, rates are pretty competitive at 2.2% + 20p per transaction on Basic Shopify and 1.6% + 20p per transaction on the Advanced Shopify package. However, you'll also be paying a monthly fee anywhere between $29/mo (Basic Shopify; roughly £22/mo) and $299/mo (Advanced Shopify; roughly £233/mo), but this also covers your eCommerce site, blog, support and everything else you get.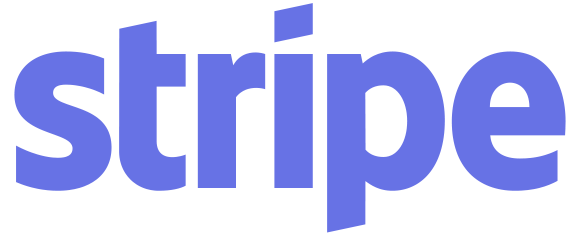 What makes Stripe payments easy?
One of the most flexible and competitively priced payments systems on the market.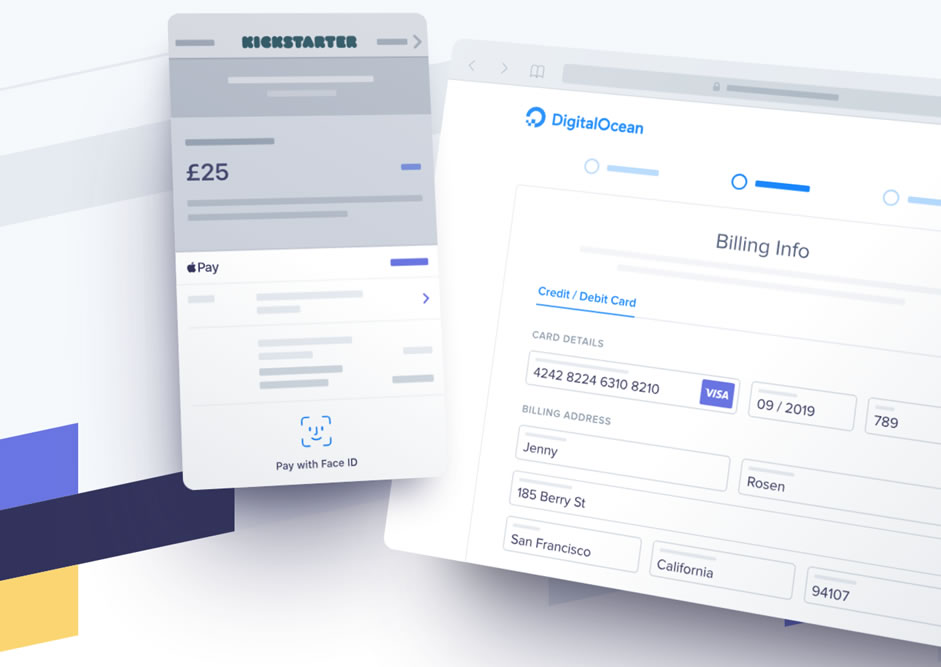 Stripe may seem a slightly odd entry on a list of easy payment solutions because it's undoubtedly one of the most complex options to set up. The thing is, though, sometimes you need highly customizable features and this is precisely what Stripe empowers your developers to do.
If you want that custom-build option, and you've got the development expertise on board, then Stripe is the easiest way to go about it.
In terms of payments, Stripe is highly competitive and – like many of the newer, online-focused payment providers – very transparent about its pricing. There are no setup fees or monthly costs and you're looking at a flat 1.4% + 20p per transaction for European cards and a not-so-competitive 2.9% + 20p per transaction for non-EU cards.

What makes Braintree easy?
Simple pricing, easy integrations and great services for online and mobile payments.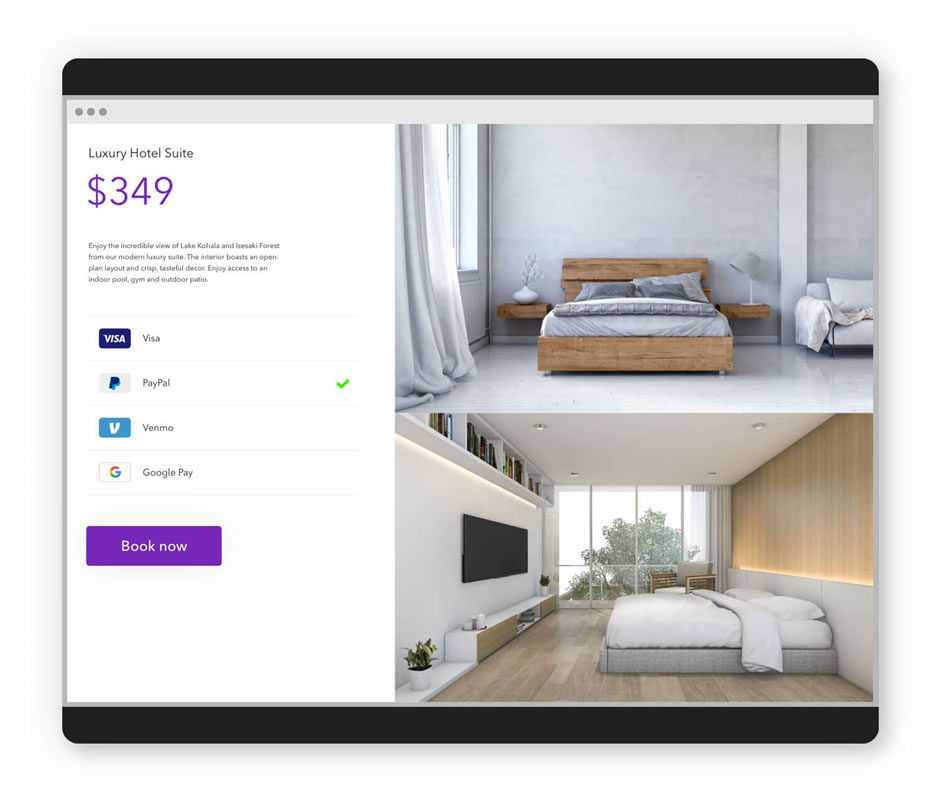 Braintree Payments was founded in 2007 by Bryan Johnson, designed to provide a powerful payment system for online and mobile transactions. The company was bought out by PayPal in 2015 after gaining a reputation as one of the most innovative payment processors in the industry.
Braintree support for payment types is about as comprehensive as it gets with all the major credit and debit cards covered, as well as mobile payments and digital wallets including PayPal and Venmo. The list doesn't sound quite as impressive now that other payment firms have generally caught up but Braintree was one of the first to offer such extensive support for payment types.
The other key selling point of Braintree is its combination of competitive fees, customisability and integration with third-party platforms – much like Stripe. In fact, Stripe is easily Braintree's most direct competitor and both platforms put flexibility ahead of simplicity on the development side of things. Fair enough.
Much like Stripe, you'll be paying 1.9% +20p per transaction with no monthly fees or minimums. You'll also be charged an extra 1% for transactions in foreign currencies and £20 for chargebacks.
Our main concern with Braintree that its online reputation has dropped recently – most notably on Trustpilot. The strange thing is there are very few reviews dated before 2018 and the ones that show are basically all negative. Meanwhile, reviews are still mostly positive on other sites such as G2 Crowd.
The most common complaints revolve around accounts being frozen and funds being withheld, which is a known problem with PayPal and Braintree but we can't be sure if this issue has gotten worse or something has happened with the company's Trustpilot account.

What makes Square easy?
If you need a simple solution to accept small amounts of card payments in-store and online, Square is hard to beat.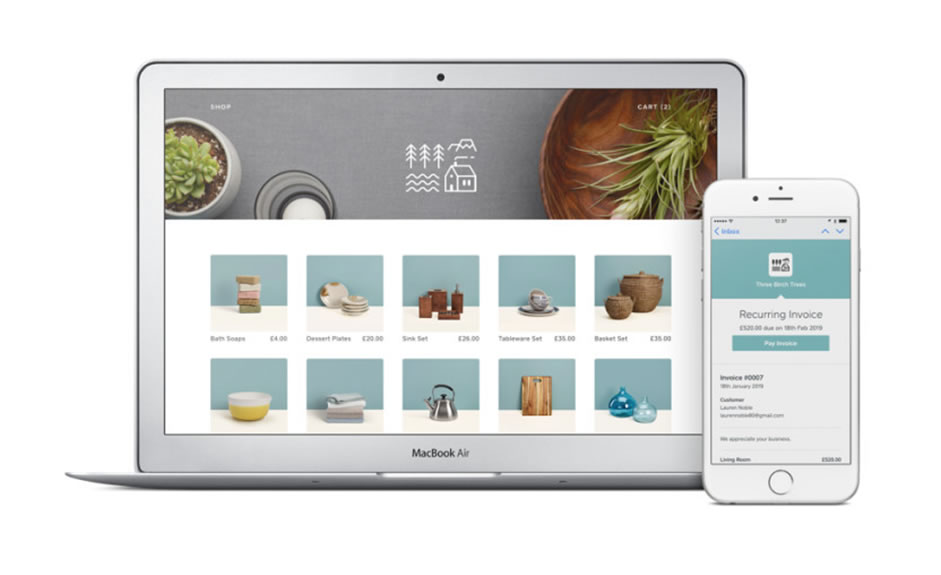 Square mostly targets businesses who need a mobile card reader to accept payments on the go but it also offers a great package for online payments, too. If you're only processing a low volume of card payments for low-cost items, then the flat 2.5% fee per transaction offers a cheaper alternative to the likes of PayPal. However, you'll want to stack up the amount you could save by using all of Square's free services and factor this into your expenses.
If you're also accepting a low volume of face-to-face payments, the flat 1.75% fee per transaction is very tempting and this is where Square really becomes a strong contender. If you're mostly taking cash payments from customers but need a simple, affordable solution for accepting the occasional card payment, it's hard to find a much better deal than this.


What makes Klarna easy?
Klarna offers a number of innovative payment options that make it easier for you to get paid.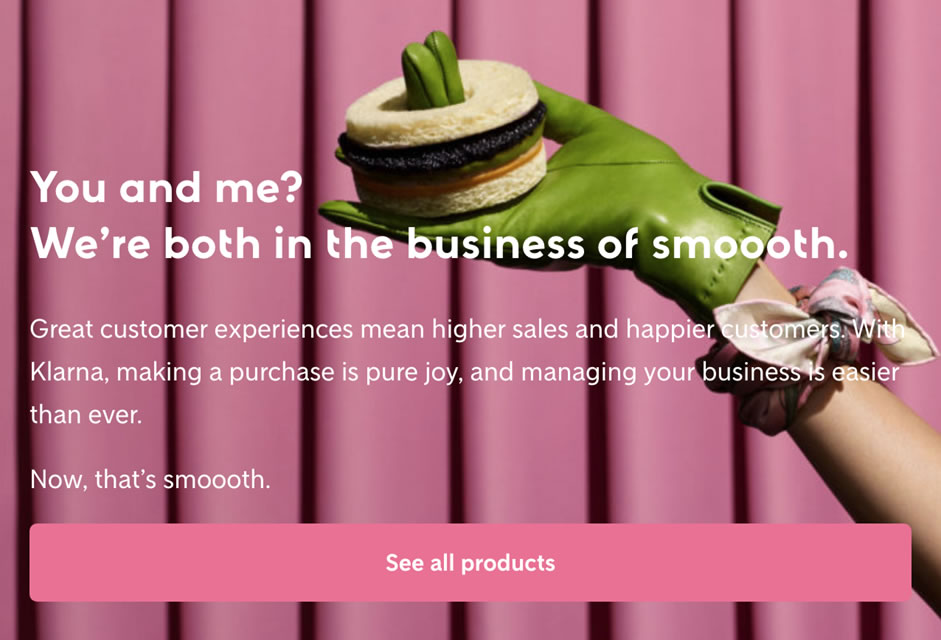 Klarna is a Swedish fintech company that's genuinely innovating new ways for businesses and shoppers to handle payments. Aside from helping you accept card payments on your site it also provides features designed to keep shoppers on your site for longer and increase sales. A key highlight is the Pay later feature that allows users to buy your product now and pay later – but here's the kicker: Klarna fronts you the money so you get paid right away and the Swedish company takes all the risk upon its own shoulders.
Shoppers can also "slice" payments into instalments and, once again, Klarna takes all the risk so you get paid whatever happens.
Klarna doesn't list its fees publicly but it's pretty competitive, so we're not sure why it chooses to hide its fees. There are three options available to you, all based on the value of your monthly card transactions:
Startup: 49% per transaction
Growing: 19% per transaction
Established: 99% per transaction
If you're processing a high volume/value of card payments per month, you'll get better prices elsewhere but you have to ask yourself how many extra products Klarna is helping you sell and decide which is more valuable to you – the lowest rates or the highest sales numbers.

What makes Amazon Pay easy?
Easy to set up, solid payment support one of the most trusted names among online shoppers.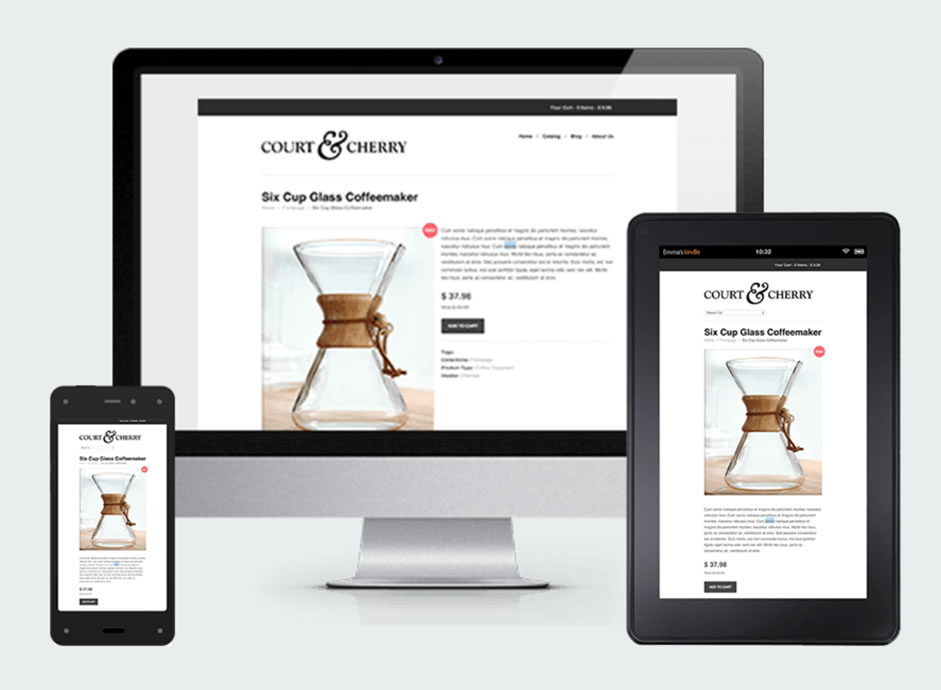 Amazon Pay started operating in the UK in 2017, so it's joining the party a little late and it hasn't had much time to take a major chunk of the market here. That said, it's reputation is very positive (let's see how long that lasts) although the usual complaints about funds being withheld are already starting to surface.
Getting set up with Amazon Pay is easy and integrating with your site takes no time at all. Its integrations with Shopify and other eCommerce platforms is a major bonus, too, if you want the simplest setup process and the embeddable "Buy now" buttons are a welcome feature.
The big problem with Amazon Pay is the processing fees, which are pretty steep if you're only handling a low volume of card payments:
Less than £1,500: 3.4% + 20p
£1,500-£6,000: 2.9% + 20p
£6,000-£15,000: 2.4% + 20p
£15,000-£55,000: 1.9% + 20p
Over £55,000: 1.4% + 20p
The good news is processing fees become quite reasonable once you start handling more than £15,000 worth of transactions per month and pretty competitive if you can hit the £55,000+ region.

What makes Worldpay easy to use?
Simple, reliable online payment solutions that are quick to set up and take.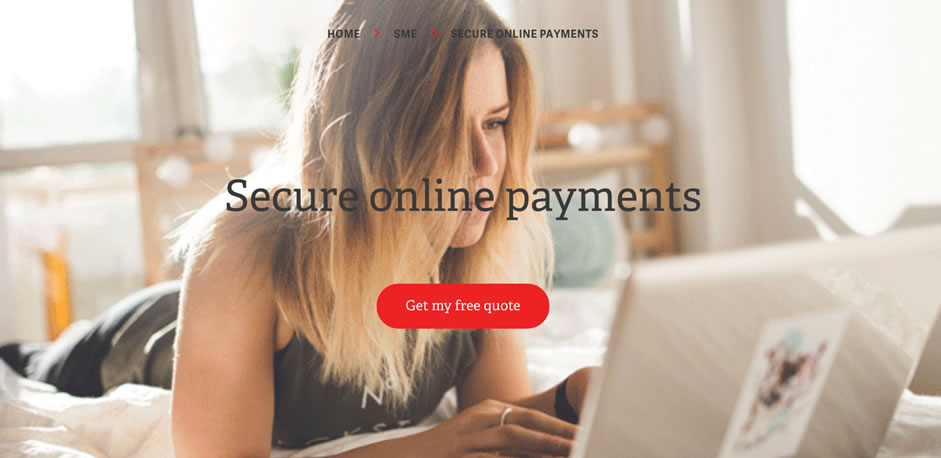 Worldpay handles a massive 40% of all card payments in the UK, making it the biggest payment processing company in the country – by a long way. Worldpay was processing card payments long before online shopping was a thing but it's one of the only UK providers to really adapt with the times and offer equally impressive online services.
There are three key features to Worldpay's online offerings:
Online merchant account: Worldpay creates your online merchant account, allowing you to accept card payments – this is where your funds will be stored and then Worldpay will settle them into your bank account.
Online payment gateway: The online interface where customers type in their card details and pay for their purchases. All major credit and debit cards are supported, as well as PayPal payments and more than 116 different currencies.
Pay By Link: Accept payments without a website or chase up missed payments with Pay By Link. Simply email a link to your customers, which directs them to a payment page for the relevant bill or invoice.
If you're after simple online payment solutions, Worldpay is a great option but fully-fledged eCommerce brands may find its feature lists comes up short. If you're after advanced features like inventory management, landing pages and shopping cart recovery, you'll need to look elsewhere (a little further down this article).
Our biggest complaint with Worldpay is they don't publicly disclose their fees. This is typical of the more traditional payment service providers but things are gradually changing and the more online-focused companies are a lot more transparent.

What makes Adyen easy?
If you need to accept a high volume of online payments, Adyen offers every feature you could possibly need at some of the best prices around.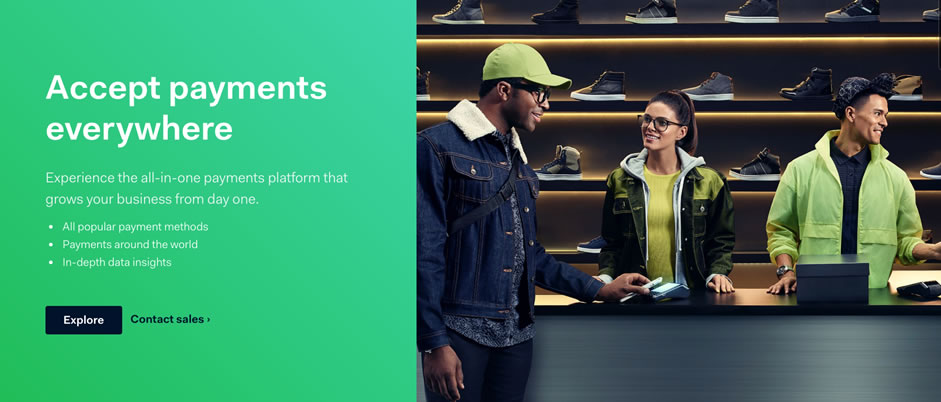 Adyen is probably about as trendy as a payment processing company could get, boasting a customer list that includes Mark Zuckerberg and some of Silicon Valley's biggest names. The company aims to make the challenging task of processing payments across multiple countries easier and we have to say it does a commendable job.
It's an expensive option for low-volume retailers but fees are highly competitive if you're used to making plenty of sales. Better yet, if you're an international retailer that needs to process payments from multiple countries, Adyen is going to be the most cost-effective option right now.
The downside is payments are settled into bank accounts every two weeks, which means you have to wait a little longer than most providers.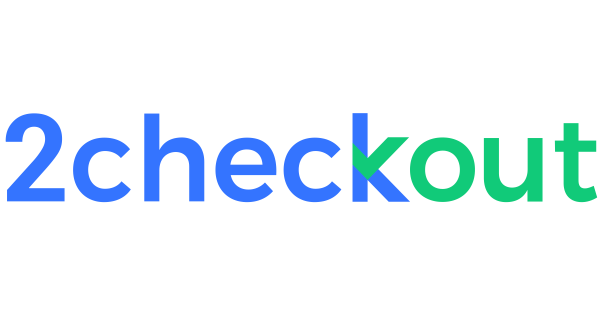 What makes 2Checkout easy?
Global payments made easy but not the most competitive offering these days.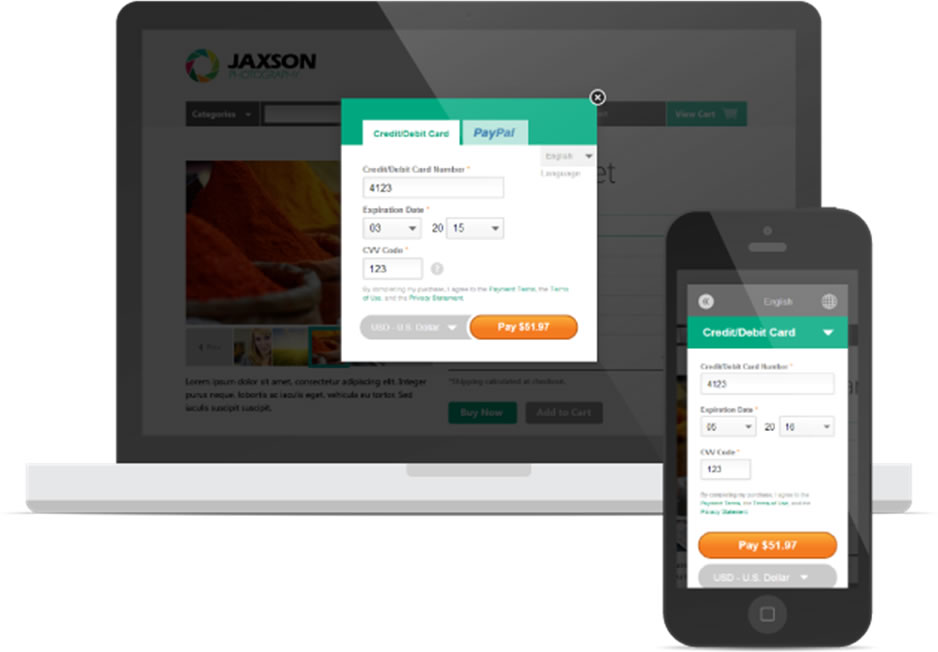 2Checkouts is still one of the biggest names in online payment processing and it was one of the original companies to offer strong support for international payments. None of this has really changed and 2Checkouts still makes a good case for itself but the payment industry has changed over the past half-decade and now the company looks like it's fallen behind a little.
Now, its flat 2.4% + 20p per transaction fees, 5% additional charge for payments from outside the UK, £20 chargeback fees and 2-3% charges for currency conversions look out of date compared to some of the newer payment firms on the block.

What makes Authorize.net easy to use?
International payments simplified by one of the oldest and most experienced eCommerce payment processors.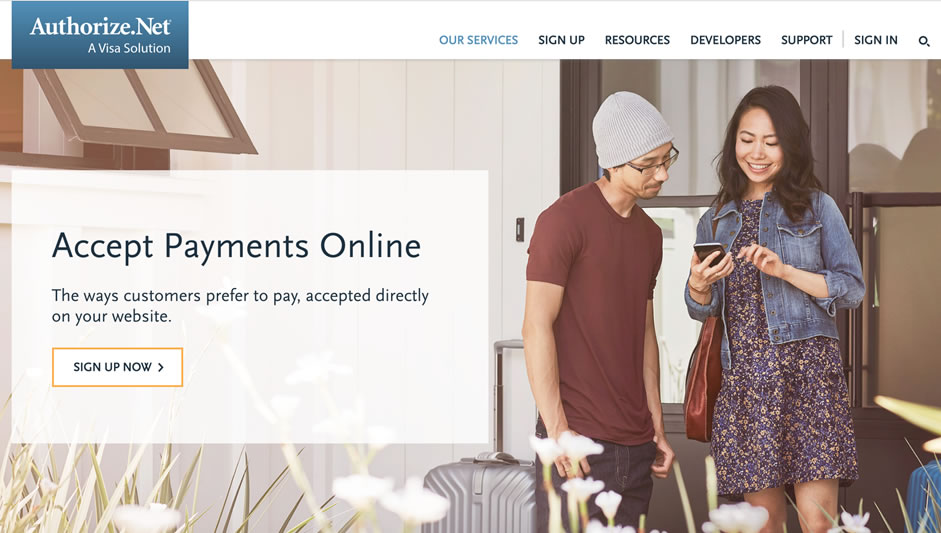 Authorize.net is one of the oldest names in online payments and still one of the favourite choices for online retailers around the world. Again, its key selling point is international payments and this makes it another option for retailers selling to multiple countries. You get wide support for currencies and string security features with a pretty competitive flat rate of 2.46% + 15p per transaction although you'll have to pay a £35 setup fee and £19/mo service charge for the privilege.
In terms of features and pricing, there isn't much to complain about but Authorize.net has a mixed bag of reviews from existing and previous customers. Complaints about accounts being locked and unexplained charges being added are more common than we'd like to see, but fairly typical of the payment processing old guard.
That said, if you're processing a high volume of payments from overseas customers, Authirize.net is going to be one of your few realistic options.
Which is the right online payment provider for you?
This really comes down to what you need from a payment provider. We've tried our best to include at least one payment provider for every kind of online retailer in this list – from small businesses who only do a small amount of online selling to major eCommerce brands selling to customers around the world.
If you need any more details about these payment providers, be sure to take a look at our in-depth guides.