49 Merchant Accounts & Card Payment Services For UK Businesses
Fill in our short form below (it only takes a minute) and
save up to 40% in fees.
Fill in our short form below (it only takes a minute) and
save up to 40% in fees.
49 Merchant Accounts & Card Payment Services For UK Businesses
If your UK based business is looking to start taking card payments or wanting to switch from your current payment processor you're faced with a dizzinging array of over 50 merchant account providers and payment processors of varying types and quality.
With most high street banks offering merchant accounts as well as several independent sales organisations (ISOs) offering the same services but usually for lower fees it is hard to know which one will be a good fit for your business?
Hopefully this guide will help clarify what type of company you would be best shortlisting and which how the companies compare in each category.
First, you will need to set out the criteria for your selection and consider the following:
The type and nature of your business
Are you running a small business or a large one? How long has your business been around? What sort of financial state is it in? Is it categorised as high-risk, moderate-risk or low-risk? The answers to these questions will determine which providers will be more likely to give you a merchant account with a reasonable pricing structure. High-risk businesses, for instance, would be turned down by most merchant account providers but there are a few providers who specialise in dealing with these types of businesses.
The type of merchant account you will need
Which type of card transactions will you be making? Face-to-face, over the phone or by post, or online? There are providers who specialise in just online merchant accounts, but there are also those who can provide merchant accounts for all types of transactions.
Additional services required
The services offered by most merchant account providers are not limited to just merchant accounts; they can also give you a full range of payment processing solutions, including card terminals, a virtual terminal or a payment gateway. That being said, you don't have to choose the same provider for your merchant account and your payment processing service and it is often worth researching the different services of multiple providers. Some providers excel in some areas whilst are weaker or more expensive in others so it can often be beneficial to select a specialist for each element required – just make sure they all integrate easily.
Sound confusing? Don't worry – you can compare 49 of the most popular merchant account providers and card payment processors used by UK businesses below. Click on the contents below to go directly to that section.
Ok lets get going starting with the merchant acquirers which most SMEs and start-ups businesses will not deal with directly but it is worth knowing who sits at the top of the ecosystem. Some companies are listed in more than one category if they are a main player in that sector alone (i.e. Worldpay is a Merchant Acquirer but also one of the top payment processors that SME's can deal with directly)
Top 5 Merchant Acquirers In The UK
There are only a select few acquiring banks in the UK that work directly with credit card companies like Visa and MasterCard to process payments. The application process for accounts with these acquirers is complex and many businesses get rejected while the fees you'll pay are often too much for small and medium-size merchants to manage.
Then again, if you're a large retailer with a serious number of card payments to process each month, going directly to an acquiring bank could be the simplest and most cost-effective option.
Worldpay is the UK's leading merchant account provider and it's also one of the biggest names in global payments, processing 400 card transactions around the world every second. If you're looking for the best features and security from a payment provider with a strong global presence, Worldpay should be one of the first names on your list of considerations – precisely why it's the first provider we're looking at in this guide.
Worldpay also works with UnionPay and Alipay in Asian markets, which means you can target its booming consumer populations and the growing number of Asian tourists spending money in the UK every year.
All major credit and debit cards are accepted and PayPal is also supported by Worldpay's gateway, covering more than 116 currencies around the world. You can also set up recurring payments for subscription-based services and manage transactions with its online reporting tool.

First Data is a global leader in payment services and it aims to provide services and pricing plans that cater to small businesses just as well as major financial institutions. In fact, First Data is one of the cheapest merchant accounts for smaller merchants and you'll also find a bunch of free technical guides online designed specifically for small retailers.
In 2013, First Data partnered with Clover to provide Clover Station till and Clover Flex card machines on standard rental contracts. The firm has also teamed up with UnionPay but this only counts for retailers in the US right now while negotiations over a deal for UK merchants are ongoing.

Barclaycard has been providing merchant accounts for more than 50 years now and it remains one of the UK's top providers, despite competition increasing substantially over the past decade. Operating under the Barclays group, Barclaycard offers extensive payment services but you have to work pretty hard to get an account with them.
Like most high-street banks, Barclays is very selective about the businesses it provides payment services for. It'll want to look through your company history and assess your business model before offering any kind of contract. These will be long-term contracts, too, with steep cancellation fees that aren't particular SME-friendly.
That said, if you get through the application process and you're comfortable with your contract, Barclaycard will offer some of the best merchant account services you'll find in the UK.

Lloyds Bank Cardnet is an award-winning merchant account provider and a favourite choice for large businesses in the UK. As part of Lloyds Banking Group, Lloyds Bank Cardnet comes with the usual pros and cons of a merchant account provided by a high-street bank: lengthy application process, long-term contracts and high-termination fees.
So Lloyds might not be the best choice for smaller businesses but it does offer a few incentives to sweeten the deal.
First of all, existing Lloyds customers will get cheaper rates by signing up for Lloyds Bank Cardnet and the application process becomes mildly easier, too. Next, Lloyds has also teamed up with Clover which means you can get set up with its industry leading smart tills and card machines. Finally, your merchant account with Lloyds Bank Cardnet is fully personalised with a dedicated account manager and an online management tool that you can access from anywhere.
Lloyds Bank's merchant account is ideal for businesses that make at least £1,000 a month in card payments. The application process takes between 10 and 15 days, and you will need to present your business plan, business bank account, website (if you're applying for an internet merchant account), security compliance and turnover. Along with Cardnet, Lloyds offers a range of merchant services for its clients, including card terminals, virtual terminals and payment gateways, which come with online reporting tools and multi-currency processing abilities. You will also have a UK-based support team to help you out with any issues.

Global Payments works with HSBC to provide merchant account services for roughly 20% of all transactions in the UK. The firm combines innovative payment features with flexible plans designed for different business types, including retail, education, healthcare and more. Its services are also better tailored for smaller businesses than those offered by the high-street banks but they still end up being expensive for low-volume merchants – so keep this in mind.
On the other hand, if you're a larger business, handle a high volume of transactions or have complex payment service requirements, Global Payments is definitely a provider to get a quote from.
5 Full-Service Gateways & Payment Processing Providers
If you get a merchant account from an acquiring bank, you'll often find their options for things like card machines and online payment gateways. This is where full-service gateways and payment processing providers come in, making it easier for you to accept card payments online and offline.
Their role is to provide online payment gateways that make it easier for customers to complete the purchase and in-store payment options that mean fewer people walk away without buying.
Retail Merchant Services provides a range of card payment services for retailers. This includes payment processing and a fully-featured gateway for handling online payments securely. Retail Merchant Services makes it easy to create payment pages on your website, either using its own hosted pages or integrating its gateway with a page hosted on your site. You can also set up Pay by Link payments without the need for a website, which is ideal for small businesses without an online presence.


Evo provides a comprehensive range of online payment options as part of its Evo Snap API. The main downside to this is you need to develop your own interface using the Evo Snap documentation, which means you'll need some developers on your side. The benefit of this is the flexibility on offer with this API, allowing you to create hosted payment pages, embed payment widgets on your existing pages and handle payments via social media.
There are also shopping cart plugins for Magento and PrestaShop which offer simpler integrations.

Cardstream specialises in online payments, positioning itself as the "the only independent white label payment gateway provider". The white label element means you can fully customise your payment pages, forms and bills with your company's branding. Much like Evo Snap, this customisability means you have some extra development and integration work but Cardstream sample code and a module infrastructure to make this process easier.
On the payment side of things, Cardstream has a huge partnership network of payment processors including Visa, MasterCard, JCB and all the names you would expect, plus support for PayPal, Apple Pay and other online/mobile solutions. It also works with every acquirer in the UK, meaning it's able to provide cheaper rates thanks to the volume of transactions it generates on their behalf.
As we mentioned earlier, Worldpay is the UK's leading payment processor and it also provides a full service gateway for online payments. Its partnership with UnionPay and Alipay make it a strong option if you intend to target consumers in Asia or tourists you expect to make online payments while they're visiting the UK – for example, accommodation or entry tickets for attractions.
All major credit and debit cards are accepted and PayPal is also supported by Worldpay's gateway, covering more than 116 currencies around the world. You can also set up recurring payments for subscription-based services and manage transactions with its online reporting tool.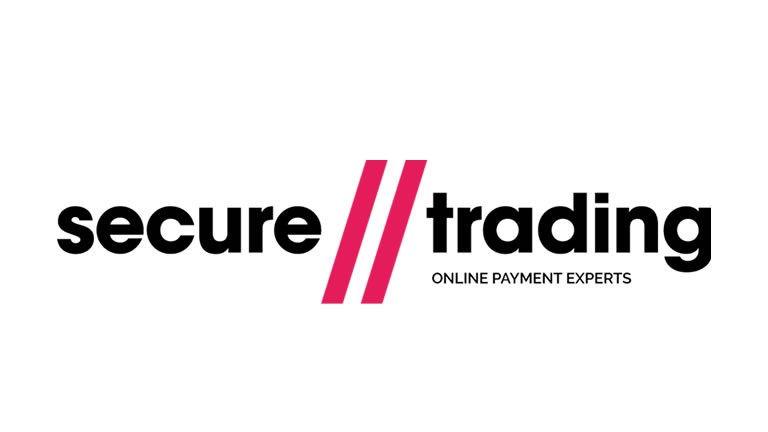 Secure Trading offers specialist payment services for SMEs, retailers, video game developers and a range of specific industries. This isn't just talk either – Secure Trading won the Innovation in Payments Solutions Award at the prestigious E-Gaming Review B2B Awards in 2016. Its online payment gateway is known for being fast, reliable and – as the company's name suggests – secure.
Along with Cardstream, Secure Trading is one of the UK's leading independent payment processors and its reputations of both companies are unusually positive for brands in this field.
Top 4 Independent Sales Organisations (ISOs)
An Independent Sales Organisation (ISO) is essentially a "middle man" that recruits merchants on behalf of a bank. The benefit for merchants is it's easier to sign up to an ISO and these third-party companies are normally able to secure cheaper rates than you'll get directly from a bank, purely because they bring in more business for them.
Whether these cheaper rates get passed on to you is down to the individual ISO and how they structure their fees. Here's a look at some of the biggest ISOs in the UK right now.

Paymentsense is a UK Independent Sales Organisation (ISO) that caters for small and medium-size businesses. With Paymentsense, you're not opening a dedicated merchant account to handle all of your payments. Each transaction is pooled in a shared account, meaning you get cheaper rates than any of its partners would offer you directly. This makes Paymentsense a promising option for small businesses that couldn't get an account with a major acquirer or afford the fees involved.
The firm's online reputation is mixed although better than average for payment service providers. It's generally praised for its locked-in rate guarantee, low fees and customer service, although there are some complaints about hidden fees and lengthy equipment leasing contracts.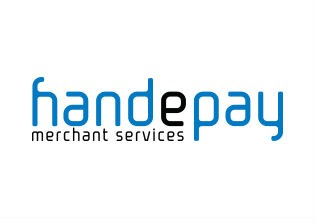 Handepay positions itself as an ISO that cuts out the complication and "unnecessary" fees that typically come with payment processing. It promises no setup fee, no authorisation fees, no minimum monthly service charge and a number of other typical costs that you won't have to pay by signing up to Handepay. Better yet, the company actually delivers on all of these fronts, meaning you really do get payment processing without the typical "unnecessary" fees.
Well, mostly. You'll find a lot of complaints from small business owners regarding their contract situation with Handepay. It seems the company signs customers up to three-year contracts but requires them to give 12 months notice before cancelling and the auto-renews their contract for a further two years if they haven't requested otherwise before the final year of their initial contract.
This has lead to a lot of customers getting hit with termination fees for considerably more than they expected although we can't confirm how transparent Handepay is with customers before contracts are signed.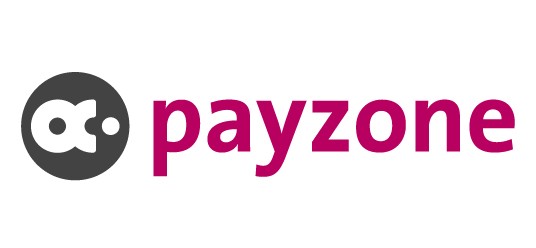 Payzone also promises to provide card payments without additional fees but it goes the extra step of offering 12-month contracts and no fees if you decide to leave once your contract is up. Payzone stays true to its word and the UK company holds a fairly positive online reputation.
There are cases of expensive cancellations and contract problems reported but not in the same volume most ISOs tend to be surrounded by. Meanwhile, its biggest problem appears to be a somewhat unresponsive and underwhelming customer support system when things go wrong.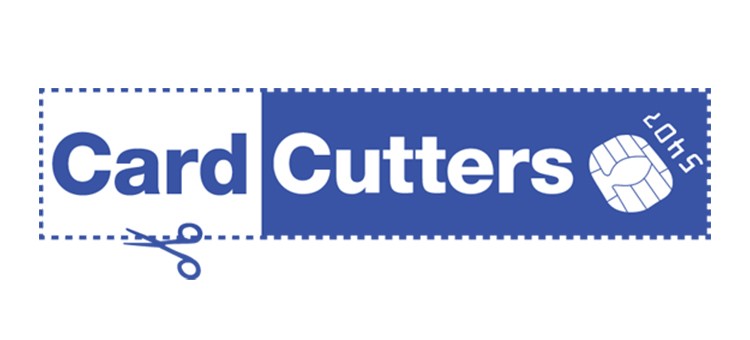 Card Cutters specialises in card payments for smaller businesses, offering affordable rates through its partnerships with AIB Merchant Services. Aside from accepting card payments, you can also get your hands on card terminals, set up a virtual terminal for taking payments over the phone and a payment gateway for accepting payments online.
Card Cutters offers a relatively modest set of payment services and features compared to many ISOs but the quality is consistently high. The company is growing quickly, too, and its reputation for providing quality services at small business prices is earning Card Cutters a strong reputation.
They have consistently received great feedback from its customers since it was established in 2009. It offers a range of services aimed at small to medium businesses, including card machine rental and online payment solutions. The company is known for its competitive fees, with no hidden charges. It is also renowned for its quick and friendly technical support and customer service teams.
11 Best Payment Gateways For Web, Mobile & Apps
If you're only looking to accept online payments or you're a small retailer with a low volume of monthly transactions, there are a number of online gateway providers worth looking at. They generally offer fixed fees per transactions, making them a better deal for low-volume merchants than high-volume sellers. Many of them use their own merchant accounts to process payments, too, meaning you don't need to get this service separately, which can be particularly difficult for smaller merchants.
If you would like more information on online payment processors we have listed more comprehensive guides on online payment systems that are easy to set up and the 19 best ecommerce platforms for UK businesses. 

PayPal is still the biggest name in online payments and people associate with paying for goods online. With PayPal you can also set up a payment gateway on your site to accept card payments from customers, using its own merchant account to store funds, which means you don't need to apply for an account yourself. For small businesses, this is one of the easiest integrations you'll find and PayPal also provides a number of built-in fraud prevention.
It's a flexible gateway system, too, and optimised very well for mobile and major eCommerce CMS such as WooCommerce (WordPress), Magento and Shopify – something we can't say for all gateways. PayPal is also completely transparent about its pricing and you can even get an idea of what fees you'll pay by using its online calculator.
The first complaint with PayPal is that funds can often be held for lengthy periods and getting a resolution can take time. On a similar note, it's customer support team is generally quick to respond but often slow to resolve issues.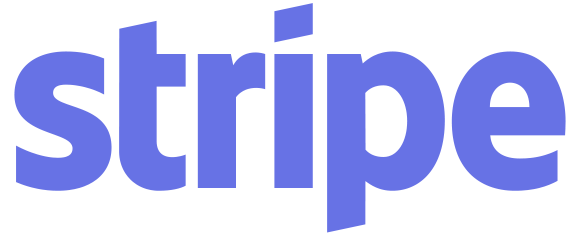 Stripe is PayPal's main competitor for the online gateway crown and there isn't much between the two anymore. Stripe arguably offers the better set of features (unless you don't need them, of course) and PayPal maybe edges it in terms of fees, depending on which features you use.
Both offer are pay-as-you-go, contract-free services, with transparent pricing policies and no hidden fees. PayPal probably wins in terms of ease-of-use and integration with other platforms but this also depends on personal preference and the other tools you're using.
In terms of complaints, it's a similar story, too. The most common complaints with Stripe are withheld funds and unresponsive customer service when it matters most.

Amazon is newer to the online payments game than PayPal but its got all the brand reputation it needs to take on the leaders of any industry. Amazon is a true tech giant, trusted by people all over the world, and its payment services give the likes of PayPal something to worry about.
Once again, there isn't a great deal between them in terms of transaction fees but with Amazon there's no setup fee, no monthly service charge or cost for using with WooCommerce.
With Amazon Pay, customers never leave your website and you don't need to pay for a hosted payment page.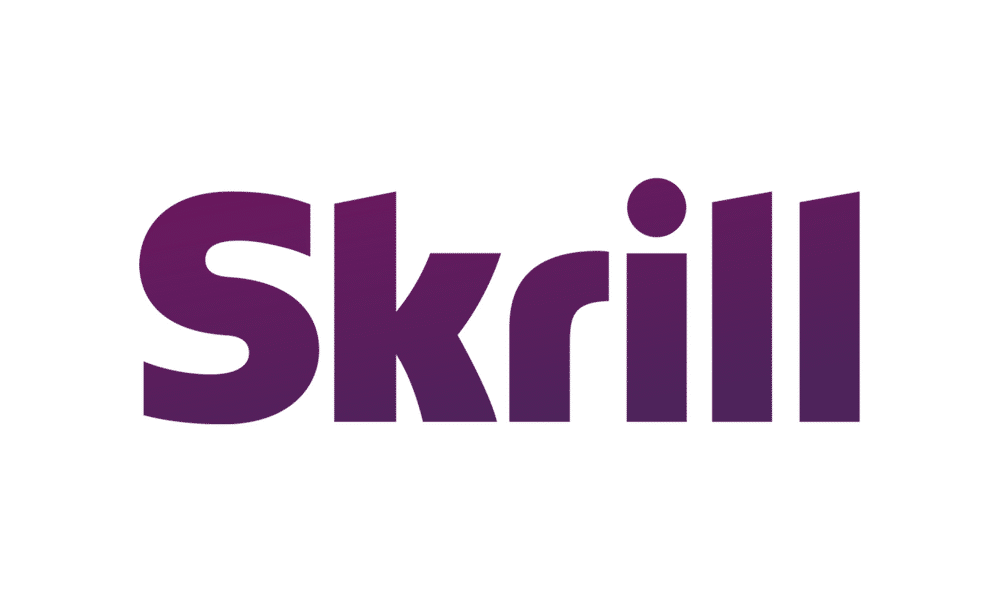 Skrill emerged as a major PayPal contender for merchants in the late 2000s but it's dropped off recently as new competitors such as Amazon Pay have emerged. Skrill still offers most of the basic payment features you'll get from PayPal Pro and its rivals but it doesn't have anything new to bring to the table and it doesn't come with the reputation of PayPal or Amazon.
In terms of pricing, Skrill is close to the main players but there are some additional fees when it comes to refunds and a minimum processing fee of €10 per month, which doesn't seem to be mentioned anywhere on its website.

Braintree is owned by PayPal but the company operates mostly as an independent entity from its parent company. In fact, it operates differently from PayPal in terms of the payments service it provides so we're not talking about a direct alternative. While PayPal and many other gateway providers aggregate accounts, Braintree offers individual merchant accounts to its users on the behalf of partnership banks.
Braintree is also highly customisable, designed more for programmers, startups and tech-savvy business owners. You'll need to get your code on to integrate Braintree but you can do it mostly on your own terms and you might find you're paying lower fees than you will by using PayPal Pro.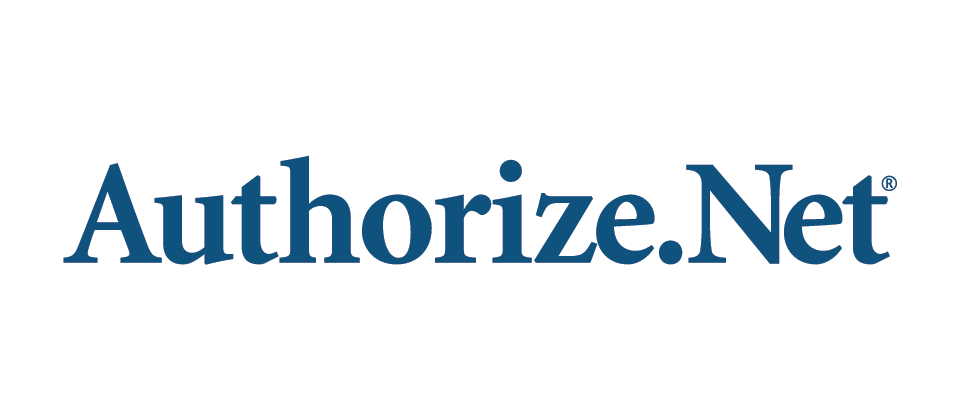 Authorize.net is more of a competitor to Braintree than the likes of PayPal and Amazon Pay. Again, it offers dedicated merchant accounts from its network of partnership banks and we're talking about a development system designed for programmers to build an integrated payment system.
So how does it stack up against Braintree? Well, it's a bigger player in the industry, it integrates with more shopping carts and more developers will be familiar with Authorize.net than Braintree due to its larger market share.
That said, Braintree is the easier system for developers to work with and a more up-to-date ecosystem in general. Authorize.net also has a reputation for holding your data to ransom if you want to switch to another provider, which we don't like at all.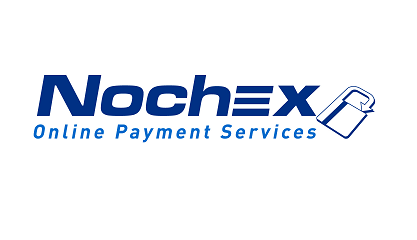 Nochex positions itself as the "#1 Alternative to PayPal & Stripe" for businesses in the UK. However, Nochex is a little different from its rivals and this will suit some businesses – or, perhaps more importantly, some customers – more than others.
First of all, customers don't need to have an account to make payments through Nochex, which is a major plus point for providing this payment option on your site. The main limitation with Nochex is it doesn't provide any hardware like tills or card machines for face-to-face payments, so you'll need to get these from elsewhere if you need to take payments in person.
Remember, it's generally a good idea to have more than one gateway on your site so people without a PayPal or Amazon account can still make a payment. So, even if you need tills and card machines, Nochex is still a great payment gateway, simply because people don't need an account to use it.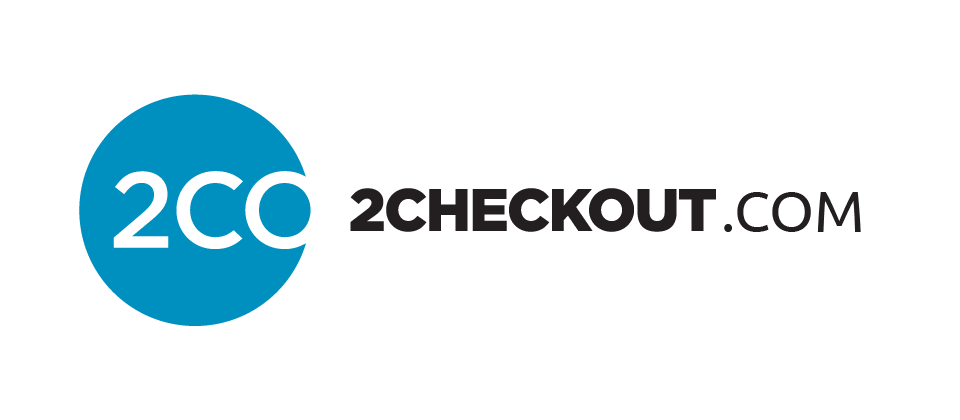 2Checkout is a direct competitor to the likes of PayPal and Stripe and you'll probably have heard this name before if you're in the eCommerce space. It's got a good reputation for simple pricing plans and transaction fees are marginally cheaper than PayPal, although chargebacks and currency conversions are more expensive.
On the other hand, there are no monthly fees with 2checkout, which we can't say about PayPal Pro. Both providers offer their services without any setup or application fees and there are no contracts or termination fees to worry about with either choice.
The key benefit of going with 2checkout is its global support – more than 200 markets in total, making it a strong option for international merchants. How important this is to you depends entirely on which counties you want to sell to, of course. The biggest concern we hear about is related to the closure of accounts which appears to catch some customers out.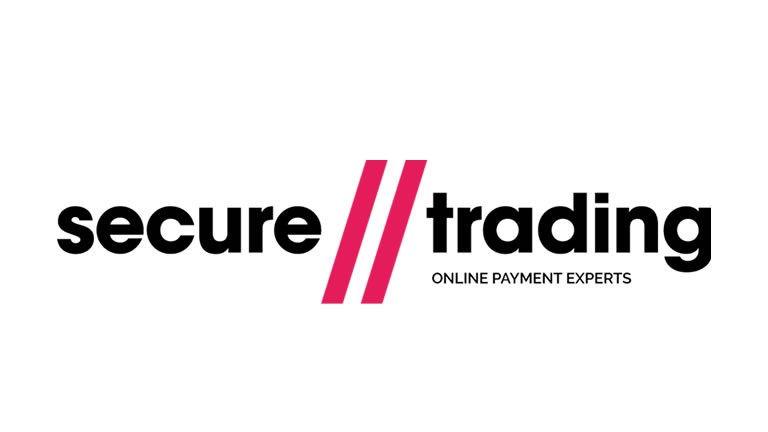 Secure Trading offers a payment gateway as part of its wider range of merchant account services. It boasts an impressive 99.97% uptime record and is big on security (you better be with a name like Secure Trading) and it's won awards for payment innovations – most recently for in-game payments on mobile.
With this in mind, it shouldn't come as a surprise that Secure Trading's gateway integrates very well with mobile and supports a wide range of alternative payments. Aside from security, the company talks a lot about giving customers choice over how they pay for goods and services and this means fewer customers slipping away because you don't provide their preferred option.
In terms of pricing, Secure Trading is more like a traditional merchant account service provider and its pricing isn't publicly disclosed. However, its rates are known to be cheaper than acquiring banks and we understand it offers 12-month auto-renew contracts to customers.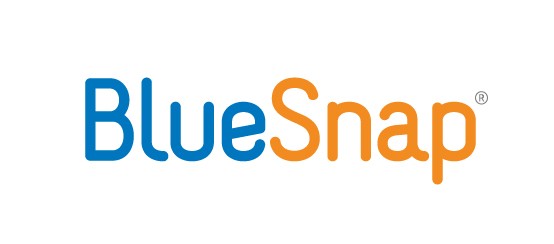 BlueSnap is another strong option for international merchants with support for 180 countries, online checkouts in 29 different languages and 110 different payment types. It aims to be the only merchant account provider a modern business needs and it makes a good case for itself.
In terms of pricing, things look very similar to the likes of PayPal with 2.9% +$0.30 fees per transaction. This is good for merchants with low transaction volumes although these payment models work out more expensive for high-volume merchants. BlueSnap says it offers discounts for high-volume clients but you can only get this information by speaking to its sales team.

BlueSnap is another strong option for international merchants with support for 180 countries, online checkouts in 29 different languages and 1a
Checkout.com bundles its payment gateway with a merchant account as part of its all-in-one payment solution. The company supports payment in 159 countries for eCommerce brands with international customer bases and it prides itself on its unique pricing structure. Instead of the usual 2.9% + ¢20 transaction fees, Checkout.com charges 0.25% + ¢20 for European cards and 2.9% + ¢20 for non-European cards.
There are also discount rates for merchants who qualify for its Enterprise plan.
Aside from this, there are no contracts involve with Checkout.com – you simply pay on a month-to-month basis without any worries about early termination fees. Likewise, there are no setup fees, maintenance charges or other hidden costs that often catch merchants out.
10 different payment types. It aims to be the only merchant account provider a modern business needs and it makes a good case for itself.
In terms of pricing, things look very similar to the likes of PayPal with 2.9% +$0.30 fees per transaction. This is good for merchants with low transaction volumes although these payment models work out more expensive for high-volume merchants. BlueSnap says it offers discounts for high-volume clients but you can only get this information by speaking to its sales team.
7 Best Mobile Card Readers
If you are a start taking card payments from your customers and don't want to go through the hassle of getting a merchant account or signing up with an ISO then mobile credit card readers are a good option. You can take payments wherever you can get an internet connection and don't need to worry about difficult application procedures or long contracts.
In exchange for this convenience, you will likely pay slightly more per transaction than you would if you used a card machine via an ISO or payment processor providers. If you would like a more detailed comparison, check out our list of the top 10 credit card machines for UK businesses.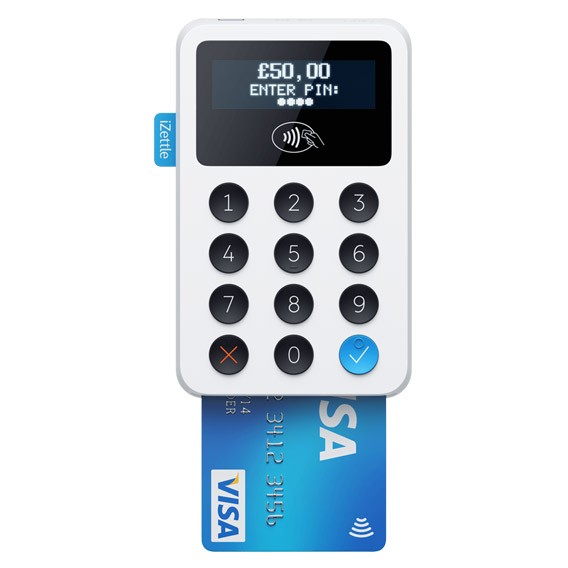 iZettle offers a range of eCommerce and payment products, including its tiny mobile card reader. You pay £29 for the card reader itself and then 1.75% for every transaction, making it one of the cheaper readers on the market.
It's also one of the most highly-rated.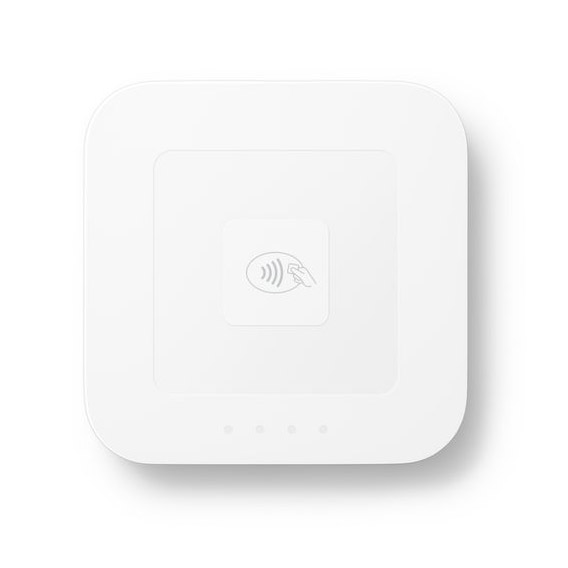 The Square reader connects wirelessly to your smartphone or tablet once you download their POS app. You account can be set up in minutes and your payments will be processed within one working day or within 20 minutes if you use their Instant Deposit feature (fee applies). The card reader itself costs £39+VAT and you can add they also offer a sleek POS stand for your ipad (normally £129 but currently £64).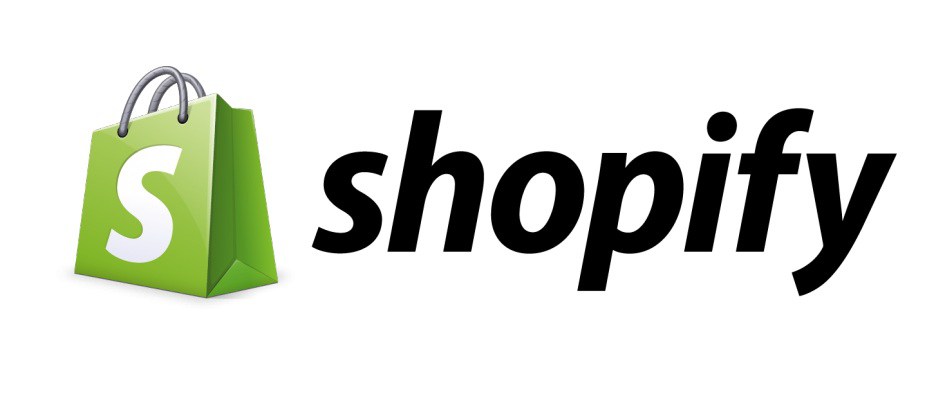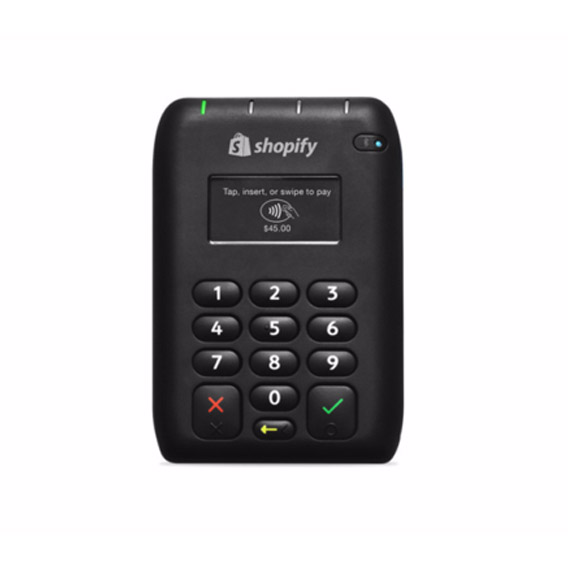 Shopify Payments also provides a card reader which you can purchase for £59 from the UK Shopify store. Transaction fees vary from 1.5% to 1.7% depending on which Shopify account you're using.
We should clarify that this is Shopify's old card reader which doesn't support Android devices and only supports up to the iPhone 7 and 7 Plus. The company's new card reader isn't yet available in the UK but this will hopefully change in the near future.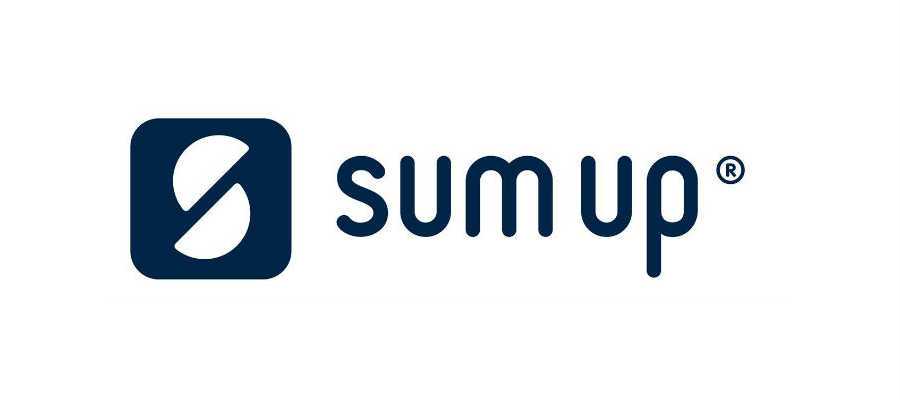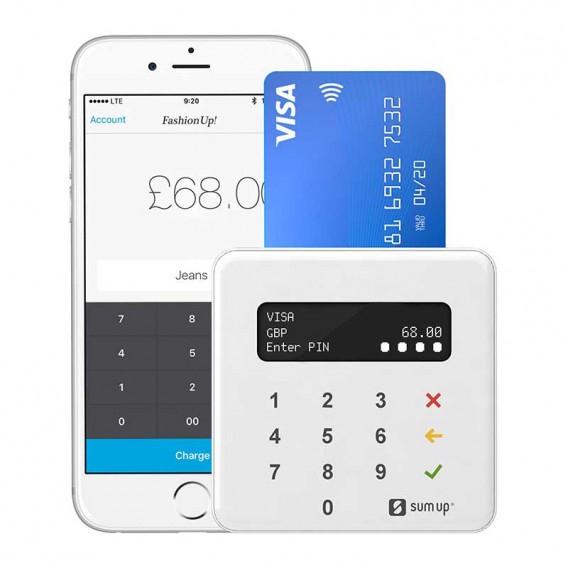 SumUp is a dedicated mobile card reader provider that works entirely online and connect with your iOS and Android devices via Bluetooth. You pay 2.65% on each transaction and that's all you pay – no added fees, no contracts and no termination fees to worry about.
It's simple, fast and gets the job done.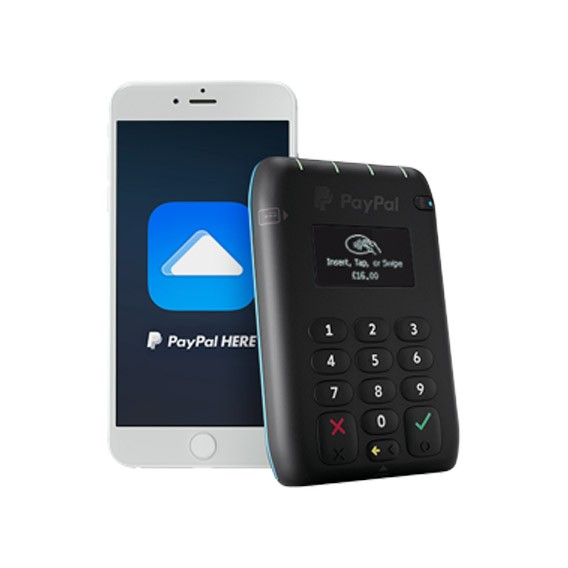 PayPal Here's pricing structure depends on the volume of your PayPal transactions, across all of its services.
Payments are received in your PayPal account within seconds but you'll have to wait the usual 3-5 business days for funds to reach your bank account.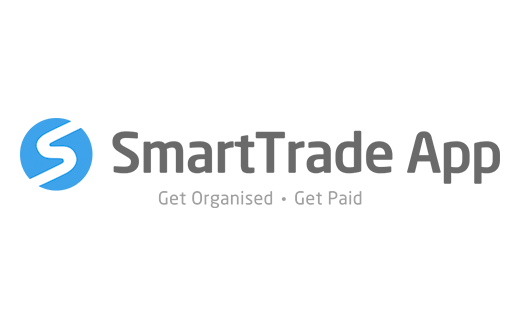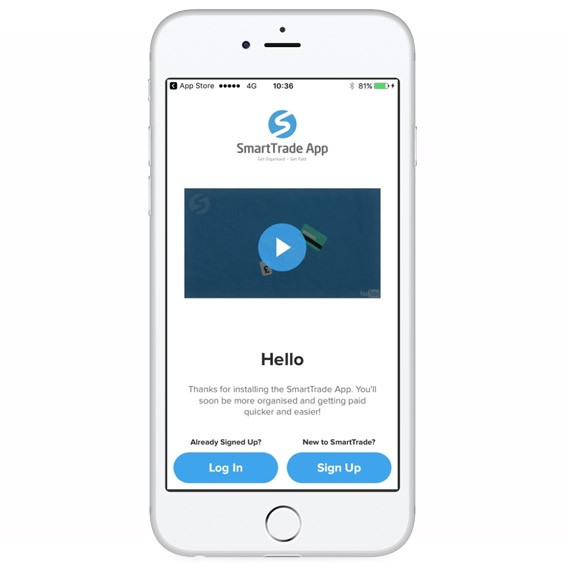 With the SmartTrade app you don't even need a card reader – you simply download the app for iOS or Android and turn your mobile device into a card payment machine. The downside is you pay higher transaction fees but the monthly service fees are very competitive, although you are getting less in terms of features.
3 Specialist Ecommerce Payment Processors
If you're only looking to accept online payments or you're a small retailer with a low volume of monthly transactions, there are a number of specialist ecommerce solutions worth looking at. They generally offer fixed fees per transactions (making them poor value for high high-volume merchants) and don't require any real coding knowledge to implement like the online gateways do. Many of them use their own merchant accounts to process payments meaning you don't need to get this service separately, which can be particularly difficult for smaller merchants.

Klarna is all about improving the online consumer experience with the goal of helping you sell more products. It innovates a number of payment features, such as Pay later, where Klarna pays you on their behalf and the settle their bill with the ecommerce company later. You get paid as normal but shoppers can buy products without going through the awful payment process until long after they've "bought" and received their products.
Klarna says Pay later increases the size of shopping baskets by 20% and increases their value by 15% thanks to removing the friction of paying right away.
If you're looking for an all-in-one ecommerce solution you can use to set up your online store, process payments and manage your online business, Shopify is pretty hard to beat. It might not be the best or cheapest payment processing option but it might make up for this in terms of convenience if you just want to crack on and start selling online.
Amazon isn't an ecommerce platform for merchants in the same way as Shopify or Klarna but, as we said in our first look at Amazon Pay above, it integrates with all the major platforms and a whole bunch more. Which means you can add Amazon Pay to almost any ecommerce store and make use one of the most trusted names in online shopping to process your payments.
8 High-Risk Merchant Account & Payment Processing Providers
If your business is associated with a high-risk industry, then your chances of securing a merchant account or card payment solution become substantially more difficult. There are a number of reasons you might be classed as a high-risk merchant:
Your products/services are associated with high volumes of chargebacks.
Your industry is associated with reputational risk – eg: adult products, weapons.
Your business has a poor credit history.
There are various other reasons you could be deemed a high-risk merchant but they all result from banks suspecting your account will demand more time and resources less risky venture. In this case, you'll need to seek out a specialist high-risk merchant account and here are some of the biggest names you'll come across.

Verotel specialises in providing merchant account for high-risk and international businesses. As with all high-risk merchant accounts, you'll be paying a higher transactional rate and Verotel charges up to 15.5% for each credit card payment. The good news is there's very little in the way of additional charges if you qualify for a premium account and transaction fees can also work out cheaper – especially if you're taking repeat payments from your customers.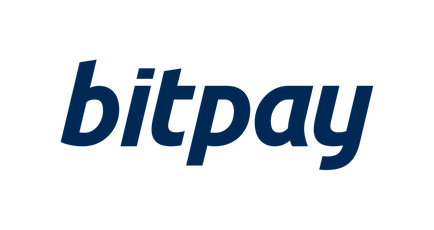 Bitpay is a specialist merchant account provider for Bitcoin and Bitcoin cash payments while also allowing you to exchange Bitcoins for US Dollars. While cryptocurrency payments aren't mainstream yet, they've already got something of a history with high-risk merchants and Bitpay is trying to grow market share in this expanding sector. 
The company charges a flat 1% settlement charge on every transaction, which is significantly cheaper than the going rate for card payments using fiat currencies. Dealing with Bitcoin also means you don't need to worry about chargeback fees and you can sell to anyone, anywhere that's using Bitcoin.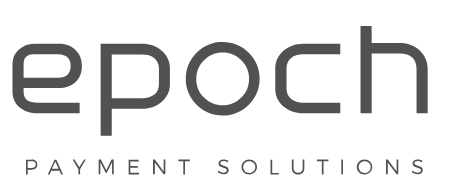 Epoch Payment Solutions is a global merchant account provider that caters for high-risk and international businesses. It promises to help you expand your customer base by guaranteeing secure payments, flexible services and clear pricing. Similar to Verotel, you'll be paying up to 15% per transaction fee, depending on your average weekly volume while there's a $1 processing fee and chargebacks are going to cost you $12.50.
For the most part, Epoch offers a competitive package as a high-risk merchant account provider but there are a worrying number of complaints about the company charging customers for additional services they either didn't sign up for or didn't realise they signed up for.

Instabill is a high-risk merchant account specialists and even the riskiest ventures can usually get an account set up with this UK company. As usual, you'll be paying over the odds as a high-risk business but there are no free lunches in this game and you have to be particularly careful about high-risk merchant providers that offer unusually low rates. Instabill isn't the biggest provider with roughly 12,000 active accounts but it has a good reputation of accepting new merchants and looking after them.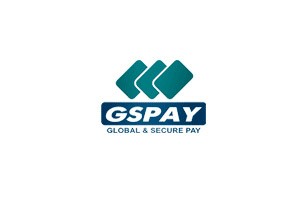 GSPAY is a little-known high-risk merchant account provider that offers a variety of fixed rates for different types of businesses. For example, ecommerce brands can expect to pay 4% per transaction while dating sites are looking at 6% and IT support 10%. The company's pricing policy appears to be very transparent and clearly broken down on its website – a rare thing in this business.
That said, it's hard to feel confident about the design and content on GSPAY's website. Likewise, it's difficult to dig up much of anything about this company in terms of feedback from previous or existing customers. This makes us hesitant to recommend GSPAY, even though it's possible they could be doing a great job under the radar and focusing their efforts on merchant accounts instead of superficial web designs.

Web Merchant provides merchant accounts for a range of high-risk businesses and there aren't many ventures this company will turn away. Its website lists cannabis, legal highs, male enhancements, PPI claims and research chemicals among some of the riskiest merchants it provides accounts for and options for some of these businesses are limited. For mid-high risk retailers, Web Merchants says transaction fees should be in the region of 3-6% + 15p, which is cheaper than many of its competitors although higher-risk merchants will have to pay more.
Actually, Web Merchants offers an impressive all-round package which makes us wonder why there isn't more third-party information about the company readily available. This is probably because of the number of partners it works with where feedback is mixed to say the least.

Payworld is our first example of a high-risk merchant account provider that raises some unwanted eyebrows. One look at the website should be enough to scare you away and the fact it provides a contact number starting with +447 (the international code for a UK mobile) doesn't help to ease those initial concerns. When we tried to dig up some information about this company, it was difficult to come up with anything substantial.
There's nothing concrete to suggest Payworld isn't a legit merchant account provider but there are too many warning signs for our liking.

ccNetPay is another one of these high-risk merchant account providers with a website that screams high-risk itself. It's about a decade more impressive than GSPAY's site but stock images, awful rigid layouts and 1990s fonts do little to instil confidence. Once again, it's difficult to find any info about ccNetPay and this doesn't necessarily mean there's any danger in doing business with them but you have to be especially careful with high-risk merchant account providers.
3 Specialist Direct Debit Payment Processors
Whilst many of the companies above enable businesses to offer recurring subscription type payments for their customers it is worth also checking out one of the 3 specialist companies below if payments you want to offer more advanced Direct Debit services to your customers. If you would like a more comprehensive list of providers, check out our article on the top 10 direct debit & recurring payments providers.
London & Zurich has been helping businesses set up Direct Debit payments for more than two decades. It also provides card payment and gateway services for SMEs and larger enterprises.
SmartDebit is one of London & Zurich's biggest competitors in the Direct Debit processing niche. Like its rival, it also provides online payment solutions for businesses of all sizes and boasts an impressive list of major clients in the UK.
Accesspay also has an impressive list of clients to brag about but it also expands beyond Direct Debit payments to provide accounting and payroll solutions, plus a range of other services. It provides bespoke solutions for its clients which means you won't find any pricing on its website – a trend that normally suggests there are cheaper options available.
You might be able to negotiate by using quotes from other providers, though.
Other Options For Multi Currency International Businesses
Whilst some of the payment processors above will enable UK business to accept foreign currency and operate abroad, the following companies are also worth checking out if you do have an multinational business (they are probably not the best choice for if you business is only focused on UK customers). They they are experienced in enabling customers to take payments in multiple locations and currencies 
Allied Wallet is an award-winning payment processing company that allows you to operate in 196 countries thanks to supporting multiple currencies and just about every payment method on the planet.
Something Allied Wallet does really well is creating an easy-to-use and implement system that also comes with a lot of customisability if you want to use it. Normally customisation comes at the expense of complexity but Allied Wallet puts all of the flexibility within touching distance for those who need it, without putting it in the way of those who don't.
Ayden provides comprehensive payment solutions for international businesses and this includes an impressive currency support and omnichannel payments so fewer customers slip away. The likes of Uber, Netflix, Spotify and a whole bunch of the biggest online platforms in our lives use Ayden to process payments so you know you're in good hands if you need a single solution for processing payments from people all over the world.
Paysafe (formally know as Netbanx) provides comprehensive merchant account and payment gateway services for international brands. It specialises in multi-currency payments while accepting all major international credit and debit cards. With support for more than 100 currencies, there aren't many merchant account providers that can help you sell to as many markets as Paysafe.
Monek calls itself a "global payments platform" that accepts all methods and a wide range of currencies so you can sell in-store, online and over the phone – all by using the same platform. It boasts an impressive range of payment features, strong security and an intelligent fraud prevention system.
How To Compare Payment Processor Rates & Fees
When you're comparing merchant account and card processing services, it's hard to know whether you're getting the best deal as so many of their prices opaque. The reason why many do not publish their rates as they depend on many factors related to the volume of sales, the average transaction size, type of business, contract length and current targets they are trying to meet which may encourage reduced rates.
Once you shortlist a few companies you need to speak to them in order to find the following if it is not obvious from their webisite:
Transaction fees: This is what you'll be charged every time someone pays you by card or using one of the online services you're signed up to. This is normally set as a percentage for credit card transactions (between 0.5% and 4%) and as fixed fees for debit card ones (between 5p and 50p).
Minimum Monthly Fee: Some providers will set a minimum monthly fee, which is the value of transactions you'll need to make within a month. If, for instance, your minimum monthly fee is set at £50 and you only make £30 in card transactions for a particular month, your provider will charge you £20.
Chargeback Fee: Chargebacks are the bane of the merchant services industry, as they could lead to losses for banks if it turns out that their merchant clients are engaged in unethical business practices. Thus, providers are stringent with their chargeback policies. If you get a chargeback, you will not only be charged the amount of transaction, but an extra fee as well. Paypal, for instance, charges £14 per chargeback.
Contract Length & Early Termination Fee: It is very important to look into this if you're going to be tied down to a contract with your provider. Contracts can last between one and three years, and a number of providers will make it difficult for their clients to get out of these contracts by charging exorbitant early termination fees.
Hidden fees: Hidden fees are, well… hidden and you'll do well to spot them – one reason we like to look into the background of each company.
Here are some tips on how to choose the best payment services for your business:
Know what you need (and don't): Aside from choosing payment services that provide everything you need, you want to make sure you're not paying for anything you don't need.
Do your research: Always do your research on payment service companies before dealing with them.
Be wary of third-party sales teams: Be wary of third-party sales teams and try to speak to companies directly.
Compare quotes: Get quotes form multiple providers and carefully compare them.
Don't be afraid to negotiate: You're well within your rights to negotiate with these companies – especially if you've been given a better price elsewhere.
Know your contract: Make sure you read and understand everything in your contract before signing anything. Get a lawyer to review things for you, if necessary.
The merchant account services and payment processing industry has a bad reputation for hidden costs, dodgy contracts and all kinds of headaches. In many cases, this is completely justified but so many issues with these companies would be avoided if contracts were fully understood before merchants sign them.
Yes, contracts are made overly complex to catch people out but you have to be sceptical about the terms of any contract before you sign on the dotted line – especially in this industry.